July 2008
Visit the archives.
Using dark humour to great effect, this critique of Facebook, produced by Idiotsofants, reveals that the online fad that has become the social phenomenon of the new millennium, offers many risks for unsuspecting members. For a more damning account of the onslaught on personal privacy spearheaded by Facebook, see here.
Dan Hazen - New Yorker magazine hit the newsstands with a shocking cover -- a caricature of Barack and Michelle Obama depicting the presidential candidate in a turban, fist-bumping his wife who has a machine gun slung over her shoulder, while the American flag burns in the fireplace. The cover is shocking in that it depicts the Obamas in bizarre, caricatured images and associations that reflect the very stereotypes with which the conservatives, particularly Fox News, have been trying to frame both...
Editor's Note: This clip has been removed from You Tube due to a copyright claim. We did, however, manage to transcribe the interview before it was removed and it's well worth a read. This rare interview with Nelson Mandela in 1961 shows a young spirited leader, who cuts a different figure to the conciliatory old man we all know and love. The memory of Mandela the freedom fighter is inspirational for the new generation of activists fighting in the struggle against social injustice, which...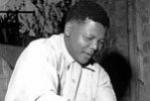 Fazila Farouk - It's just been a few weeks since Nelson Mandela was taken off the United States terrorism watch list. No doubt so that they too could join in the celebrations of this living icon, without the embarrassment of hoisting up a revolutionary. I gather that a revolutionary in America is someone, not quite viewed through the same rose-tinted lens worn by us Southerners. Mandela made the cover of Time Magazine again this week. It's his fourth time on the cover. I...
This Oxfam produced video clip about the recently concluded G8 Summit in Japan, highlights the fact that the G8 countries are the highest polluters of carbon per head. Poor countries are hit first and the worst by climate change despite the fact that they are least responsible for it.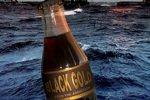 Scott Thill - Whether or not we have fully arrived at peak oil can be left to the nitpickers and bean counters to decide. What we know for sure is that the cost of black gold has exponentially risen in just a few short years, and the global economy it is built upon is currently straddling a razor waiting for the inevitable slice. That final cut may come from Nigeria, where all the major oil companies have done business, dirty and otherwise, for the last five decades, degrading the environment and...