June 2009
Visit the archives.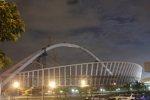 Richard Pithouse - From the Communist Party across to the corporate spin-doctors and down to the Development Committees in the shack settlements, more or less everybody in South Africa speaks the language of development. In some ways this is a good thing. It indicates a hard won agreement that the realities of inequality in our society are so cruel and perverse that any social project can only be credible if it will ameliorate these divisions and the suffering they cause. But one of the key problems with...
There's something fishy about the election results in Iran. It's odd that President Mahmoud Ahmedinejad won the elections by almost a "two to one margin," says Pepe Escobar, given the energy of the "green revolution." But the results are even more surprising given the timeline of the vote counting. Polling booths closed at 22h00 on election day on Friday, 12 June 2009 and results declaring Ahmedinejad the victor were announced at 02h00 on Saturday morning, just four...
Stephen Zunes - Editor's Note: You may also be interested in reading Stephen Zunes follow up article: "Iran's Stolen Election Has Sparked an Uprising -- What Should the U.S. Do?" There's also this superb must-read article by M K Bhadrakumar from Asia Times Online "Beijing Cautions US Over Iran." The article is extremely valuable for its demystification of internal Iranian politics and how the US consistently misreads this. *** It is certainly not unprecedented for Western...
Iran's presidential hopeful, Mir Hossein Mousavi, has "green power" as well as "girl power" behind him and a serious shot at winning what is turning out to be the most important election in the 30-year history of Iran's Islamic revolution. Mousavi is challenging current Iranian President, Mahmoud Ahmadinejad. Mousavi is an architect, an abstract painter, a former newspaper editor and has been described as "a very good manager." "Tehran rocks!"...
Ebrahim-Khalil Hassen - Do individuals spend their money better than families? This foundational question in the design of income support programmes for the poor has not been robustly debated. Instead, the strong and robust debates have historically focussed on the possibilities of the universal provision of state income support through a Basic Income Grant (BIG). During his inaugural State of the Nation address, President Jacob Zuma expressed ANC policy to mean that future expansion of the social grants...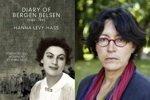 Democracy Now - AMY GOODMAN: President Obama followed up his trip to Saudi Arabia and Egypt with a visit to the Buchenwald concentration camp in Germany Friday, where 56,000 people were killed during World War II. Obama invoked his great-uncle who had helped liberate a Buchenwald prison camp and returned a haunted man here at home. He also strongly criticized anyone who denies the Holocaust and said Buchenwald, quote, "teaches us that we must be ever-vigilant about the spread of evil in our own...