June 2009
Visit the archives.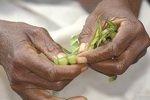 Stephen Greenberg - Mike Malehase has a strange travelling companion when he moves between his home in Soweto and Vleifontein, a small service centre some 25km south-east of Makhado (formerly Louis Trichardt) in northern Limpopo. He carries a molasses block with him on the bus as a feed supplement for his growing herd of pure-bred Simmental cattle. Malehase, a young man in his early 30s, earns a living as a traditional healer in Soweto, but his passion is farming. He uses money from his healing business to...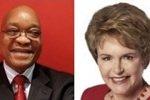 Ann Bown - Non-government organizations and community-based organizations are cost efficient implementers and service providers in the fight against poverty and they are the partners of choice for government to raise the living standards of millions of South Africans. It is estimated that there are well over 100 000 nonprofit organizations (NPOs) in the country. The economic downturn has affected the nonprofit sector severely. International funders have reduced or halted grants. Corporate Social...
Twitter's been around for two years and is currently experiencing explosive growth as an online social networking tool. It is second in popularity only to Facebook. The number of people using Twitter has risen from just two million to 20 million in the past year. These are not just people using the tool to stay in touch with friends (many are), but a key trend that is emerging is Twitter's ability to take citizen journalism to new heights. Due to the format of the tool (short messages...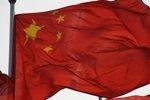 Saliem Fakir - Think Darfur, think genocide and then straight to China. Think Tiananmen Square, think China and repression. Think Africa, think neo-colonialism, think China. Think Tibet, think the Dalai Lama and the South African government buckling under Chinese government pressure, denying the Dalai Lama entry. Think Wal-Mart, cheap labour and the countless Chinese suppliers producing cheap goods for US consumers. Think Google, think censure, as Google bends to the Chinese government's pressure to block...
Glenn Ashton - Is President Jacob Zumas proposal to create the 'opportunity' for half a million jobs in South Africa over the next six months a goal that we all must embrace? Perhaps the greatest risk South Africa faces is of the chasm between rich and poor widening to ever more extreme proportions, threatening to rend the fragile social fabric of our young nation. So how can we, as a nation, reduce the economic disparity in the most efficient manner? Social polarisation through increased disparity...
Using comic relief to speak truth to power, Bill Maher cuts to the chase in this hilarious, but scathing critique of the Obama presidency, highlighting critical issues not being addressed sufficiently by the most popular president in the world - healthcare reform, climate change, the banking system - all come under the spotlight in this hugely entertaining clip. "Barack Obama needs to start putting it on the line in fights against the banks, the energy companies and the health care...