May 2014
Visit the archives.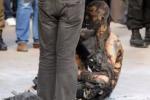 Stefanie Krasnow - From 2008 to 2014, insurrectionist activity has sequentially erupted across the globe, from Tunisia and Egypt to Syria and Yemen; from Greece, Spain, Turkey and Brazil to Thailand, Bosnia, Venezuela and the Ukraine. In every instance, there was a tipping point: in Tunisia, it was Mohamed Bouazizi's self-immolation; in New York City, it was the Wall Street bailout; in Istanbul, it was a few threatened trees in Gezi Park; in Brazil, it was a 20-cent increase in transit fare. Today, the...
Louise Scholtz - Why is there not enough affordable rental or social housing for the poor in our cities? As the Constitutional Court's Grootboom decision highlighted, cities should be read as shorthand for well-located spaces that provide access to economic and social opportunities for the poor. This lack of affordable and well-situated rental or social housing accommodation is not unique to South Africa. There are many urban centres in the world where land has run out and state support is...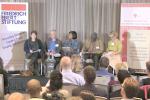 Urban land is of symbolic significance in South Africa because it is land that people of colour were historically denied access to. But the historically privileged still own, occupy and enjoy the best urban land. The question is, why hasn't our government been able to unlock well-located land in urban areas to provide housing for the people who need it most? The historically disadvantaged continue to live on marginal land on the peripheries of South Africa's cities and the...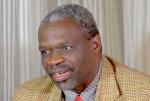 In mid-April, member of the executive committee of shack dwellers' movement Abahlali baseMjondolo, Thembani Jerome Ngongoma, spoke at a SACSIS event about poor peoples' struggles to access land for housing in urban South Africa. In recent days, Abahlali have controversially endorsed the Democratic Alliance (DA) in the 2014 General Election. Many individuals and organisations of the left are shocked and dismayed by the decision, as the DA is traditionally associated with maintaining...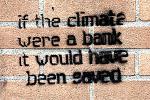 Glenn Ashton - There really is no easy way to put this, so I will be blunt: If we fail to clean up our act, post haste, the world as we know it is doomed. We need to place our political, social and economic institutions on the equivalent of a war footing to fight for the survival of the natural systems that support us. Should we fail, the lives of our children will not only be radically different, they will almost certainly involve a constant struggle for survival. Sure, life on earth will carry on...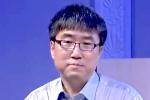 Acclaimed economist, Ha-Joon Chang, professor in the faculty of politics and economics at Cambridge University argues that economics is too important to leave to the experts. By publishing his latest book, Economics: The User's Guide, he crosses the chasm separating academic theory and regular life and produces a book that seeks to turn every one of us into an economist. Chang contends that 95% of economics is common sense. You don't need a degree to understand it. He visited the RSA...