May 2014
Visit the archives.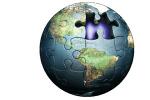 You can't understand climate change in pieces, says climate scientist Gavin Schmidt. It's the whole, or it's nothing. In this illuminating TED talk, he explains how he studies the big picture of climate change with mesmerizing models that illustrate the endlessly complex interactions of small-scale environmental events. There are thousands of activities and interactions that have a cumulative and definite impact on climate change. Schmidt uses models to show what will happen to planet Earth...
Leonard Gentle - On the eve of South Africa's 2014 general election, the outcome is assured. Despite Nkandla, the Guptas, the Secrecy Bill, Marikana and 10 years of service delivery revolts, the African National Congress (ANC) will win the election. All the talk of the Democratic Alliance (DA) making serious inroads, of Agang and the possibilities of coalitions and of the new scenario of the "born-frees", etc., are known to be exaggerated. And yet the ANC, certainly in its Zuma...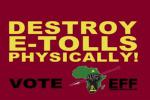 Jane Duncan - In a disappointing but not altogether unsurprising move, the communications regulator, the Independent Communications Authority of South Africa (Icasa) has leapt to the defence of the censorious state broadcaster, the South African Broadcasting Corporation (SABC) and confirmed the de-facto ban of two opposition political advertisements for the national elections. Icasa is tasked with ensuring fairness of coverage for political parties during the electoral period. However, the fact that...