April 2010
Visit the archives.
One of the key initiatives to emerge from the Bolivian 'World Conference on Climate Change and Rights of Mother Earth' attended by 15,000 delegates from around the world is the 'Universal Declaration of the Rights of Mother Earth'. South African environmental lawyer, Cormac Cullinan, arrived at the summit this week with the draft declaration that has formed the basis of the discussions in Tiquipaya. He explains its purpose. The conference, which has been very poorly covered by the...
Fazila Farouk - The news that Julius Malema jetted off to Venezuela to learn more about nationalisation is distressing. Much more depressing than the fact that Malema has appointed himself ambassador for nationalisation in South Africa. Nationalisation is already poorly judged in our neoliberal dominated world. Yet, if implemented with honour and integrity, it could potentially become one of the most effective programmes for governments to follow to engender a more equitable society, as the Venezuelans (and...
Billy Wharton - Eight and half hours is a long time for any movie, much less a political documentary. However, Connie Field's "Have You Heard from Johannesburg" has a serious ambition – to tell the complete story of the South African anti-apartheid movement from an international perspective. The result of this desire is a seven-segment documentary grouped into three parts. Parts 1 and 3 fit as an organic whole, while part 2 examines the more specific topics of the sports boycott against...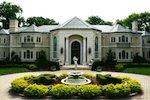 Glenn Ashton - Wealth is relative. Anyone with enough to eat and a house to live in is rich. If you are reading this you are probably rich. Around 80% of people live on less than US$10 (R75) per day. The top 20% consume around 75% of the world's goods. The elite, upper and top half of the middle class constitute no more than 10% of the worlds population, yet control nearly 60% of global wealth. Despite global promises to achieve greater equality, we are living in a world that is becoming ever...
On Friday, 16 April 2010, the US Securities and Exchange Commission (SEC), charged Goldman Sachs with fraud related to a sub-prime housing mortgage deal. The SEC's press release states, "Goldman wrongly permitted a client that was betting against the mortgage market to heavily influence which mortgage securities to include in an investment portfolio, while telling other investors that the securities were selected by an independent, objective third party." Paul Jay of the Real News...
Jane Duncan - ANC Youth League leader Julius Malema is a fool. He represents the dumbing down of South African politics, and the country is ill served by him remaining in a leadership position. His repeated chanting of 'Shoot the Boer' is opportunistic, as it allows him to portray himself as a 'revolutionary bull' - in the words of ZANU PF's Saviour Kasukuwere – to deflect attention away from his shady business and personal affairs. But does this mean that the North...