Keyword: AFRICOM
Democracy Now! - AMY GOODMAN: Breyten Breytenbach is one of South Africa's most famous poets. He's also an award-winning writer and painter, well known as an anti-apartheid activist, outspoken advocate for justice around the world. The exiled poet was born to an Afrikaner or white South African family in 1939. He moved to Paris in the early '60s and became deeply involved with the anti-apartheid movement. In 1975, Breyten Breytenbach returned secretly to South Africa under a false...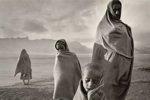 Peter Erlinder - An Open Letter to Human Rights Colleagues Concerned About Darfur…and Iraq To my dear and well-meaning Human Rights colleagues, The story of displacement and death in the Darfur region of Sudan is indeed horrific. And, since Sudan is one of the few countries in Africa which has been off-limits to US oil deals and capital penetration, the crimes of the Sudanese government have a special resonance in U.S policy-making circles. Although it is rare that the Darfur tragedy is...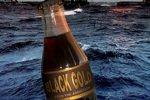 Scott Thill - Whether or not we have fully arrived at peak oil can be left to the nitpickers and bean counters to decide. What we know for sure is that the cost of black gold has exponentially risen in just a few short years, and the global economy it is built upon is currently straddling a razor waiting for the inevitable slice. That final cut may come from Nigeria, where all the major oil companies have done business, dirty and otherwise, for the last five decades, degrading the environment and...