Keyword: AFRICOM
Glenn Ashton - The US Africa Command (AFRICOM), assembled under the leadership of President George W. Bush's hawk Defence Secretary Donald Rumsfeld in 2007, now flexes it muscle across the continent in earnest. US military interests in Africa are not new. However, the concept of a unified African military command and associated presence to advance US interests is. AFRICOM arose out of the consolidation of separate US military commands which supervised different African regions. This was spurred by...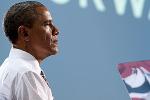 Nick Turse - They call it the New Spice Route, an homage to the medieval trade network that connected Europe, Africa, and Asia, even if today's "spice road" has nothing to do with cinnamon, cloves, or silks. Instead, it's a superpower's superhighway, on which trucks and ships shuttle fuel, food, and military equipment through a growing maritime and ground transportation infrastructure to a network of supply depots, tiny camps, and airfields meant to service a...

President Obama has unveiled a new US strategy for Africa. The strategy promises to strengthen democracy and encourage economic growth through trade and investment. Though the strategy does mention the importance of countering al Qaeda across the continent, there is no mention of the role of the United States Africa Command (AFRICOM), which was established in 2007 under George W Bush. Yet, under the Obama presidency the US has expanded its military footprint and its secret intelligence...

A video documentary produced by the American NGO, Invisible Children, titled "Kony 2012", that essentially calls for the capture of Joseph Kony, the leader of the Lord's Resistance Army (LRA), has gone viral on the Internet with over 100 million views in a very short period of time. The documentary, which shows atrocities committed by the LRA, particularly, its use and abuse of child soldiers, has led to many young Americans and others in the international community calling on the...
Steve Horn - Here's what is likely behind Obama's decision to send special forces to Uganda. On Friday, October 14, President Barack Obama announced he would be sending 100 Joint Special Operations Command (JSOC) forces to Uganda to "remove from the battlefield" (meaning capture or kill) the leader of the Lord's Resistance Army (LRA), Joseph Kony. "I believe that deploying these U.S. Armed Forces furthers U.S. national security interests and foreign policy and will be a significant...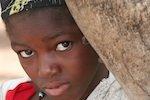 Liepollo Pheko - Africa is again becoming a "country" in the popular discourse of Western media intent on rebranding the entire continent as the eternal basket case. Despite North Africa's Arab Spring (which has inspired a global movement against corrupt and undemocratic leadership) and the birth of Africa's 54th state, Southern Sudan (the result of the Sudanese people's will expressed via a referendum), the idea of Africa as an uninterrupted landscape of human suffering...