Keyword: World Economic Forum
In stark contrast to the World Economic Forum (WEF) taking place in icy Davos, its counterpoint event, The World Social Forum (WSF) is taking place in another hemisphere in balmy Belem, Brazil. The differences between the two events don't end with the weather. At the WSF, social activists from all over the world and the most marginalized communities gather to discuss issues under the theme: "A better world is Possible." At this year's event, which took pace from 26-29...
The opening morning session of the World Economic Forum traditionally focuses on the "Global Economy." This year the forum is taking place in Davos from 29 January to 1 February 2009. The session is convened by Michael Elliot, the editor of Time International. On the opening panel this year were Trevor Manuel, Finance Minister of South Africa; Justin Yifu Lin, Senior Vice President and Senior Economist at the World Bank; Ferit F. Sahenk, Chairman, Dogus Group, Turkey; Heizo...
The World Economic Forum is taking place from 28 Jan to 01 Feb 2009 in Davos, Switzerland. From most reports, it sounds like a gloomy event where some of the chief culprits behind the global financial crisis are gathering for their annual hobnob. This time round, some navel gazing is anticipated. Pablo Camacho won the 2009 YouTube Davos Debates competition that posed the question: Should CEOs have a code of ethics? This clip is his winning entry. Winning the competition has given...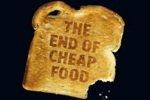 Fazila Farouk - The current global crisis is being described to as the triple 'F' crisis of food, fuel and finance. Nowhere is the crisis being felt more than among Africa's poor. The rising price of food, in particular, is a topic that's on everybody's lips. Even the BBC's head of world news, Nick Gowing, chaired a session examining the food crisis at the recently held African leg of the World Economic Forum (WEF), where the usual suspects were rounded...
Loic.tv - Emma Thompson is one smart lady. An actor and activist of note, Loiclemeur caught up with her at the World Economic Forum in January 2008 -- conducting an interview with her, which streamed live onto an interactive platform on the Internet via his cell phone. In this interview, Ms. Thompson comments on the potential of the Internet to mobilize people, her activism against sex trafficking, as well as, the disjunct of the financial markets from people in Southern Africa. She argues that...