Keyword: capitalism


Economist Richard Wolff joins Bill Moyers to shine light on the disaster left behind in capitalism's wake, and to discuss the fight for economic justice, including a fair minimum wage. A Professor of Economics Emeritus at the University of Massachusetts, and currently Visiting Professor in the Graduate Program in International Affairs of the New School, Wolff has written many books on the effects of rampant capitalism, including Capitalism Hits the Fan: The Global Economic Meltdown and...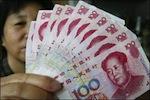 China will soon surpass America to become the world's largest economy. What surprises people most is the fact that China has managed its rapid economic growth despite being a single-party state ruled by a Communist party. How does a politically repressive state produce such an enormous middle class of consumers that have now become the engines of the Chinese economy? SACSIS' Fazila Farouk speaks to Saliem Fakir of the World Wildlife Fund (and regular SACSIS columnist) about his...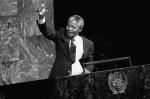 Richard Pithouse - When the African National Congress was founded in Bloemfontein in 1912 Sol Plaatje, then a newspaper editor, was elected as its first Secretary General. Plaatje, along with some other mission educated African intellectuals, had been optimistic about the new country that had come into being with the Union of South Africa in 1910. But within a year it was clear that segregation was going to be at the heart of the union, the white union, that followed the Boer war, its concentration camps and...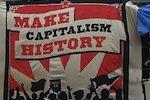 Are capitalism and democracy so closely entwined that one can't survive without the other? Or is it just ideological thinking which still dominates Western political culture? Is it the people who failed capitalism or capitalism that failed the people? Does capitalism offer solutions to the current global crisis? And can genuine democracy be compatible with other economic and social systems? Peter Lavelle of RT talks with David Schweickart, Richard Wellings and Howard Gold. © Russia Today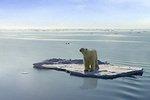 Chip Ward - What if rising sea levels are yet another measure of inequality? What if the degradation of our planet's life-support systems -- its atmosphere, oceans, and biosphere -- goes hand in hand with the accumulation of wealth, power, and control by that corrupt and greedy 1% we are hearing about from Zuccotti Park? What if the assault on America's middle class and the assault on the environment are one and the same? Money Rules: It's not hard for me to understand how...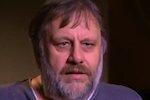 From the Middle East to the West - a discontent with the status quo. Whether it's with the iron grip of entrenched governments or with the widening economic divide between the rich and those struggling to get by. Where are those so hungry for change heading and how profound is their long term vision for transformation? Al Jazeera puts the question to Slovenian-born philosopher, Slavoj Zizej, whose critical examination of both capitalism and socialism has made him an internationally...