Keyword: capitalism

The failure of capitalism is what some blame for the current global economic crisis. But is it as simple as that? Europe has been hit especially hard, prompting many to wonder if free markets can exist alongside the welfare state. Riz Khan of Al Jazeera asks, "If capitalism is indeed failing, what are the alternatives?" He speaks to Slovenian philosopher and cultural critic, Slavoj Zizek who explains what he thinks is causing the downward slide, and points to the faltering...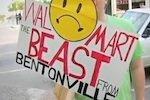 Glenn Ashton - So it looks like Wal-Mart may establish its African beachhead in South Africa. Rumours have flown around the South African business community for more than six months that Massmart, the South African based retail giant that includes well-known brands such as Dion, Game, Makro and Builders Warehouse, was a target for acquisition by the world's biggest company, the retail behemoth Wal-Mart. At the end of September the rumours were put to bed as Wal-Mart made a formal but...
Anneli Rufus - Worth $50 billion in the U.S. alone, with Asia a close second and gaining speed, the $170 billion beauty industry conspires to convince women that our fates depend on our looks which depend on what we spend. In this equation, ugliness -- as society sees it -- can be remedied like a disease, if you just spend enough. Refuse to buy? Your face and fate are your own fault. But is a MAC Haute & Naughty Lash mascara really worth $18? When industry meets beauty, what does "worth" even...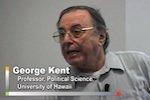 Professor George Kent of the University of Hawaii challenges the idea that hunger is a result of resource scarcity. It is a misrepresentation that all of us want to see hunger abolished, says Kent, as he argues further that hunger is about indifference and exploitation. Under the the current economic model based on the market system, there is no good reason to end hunger. Kent is of the view that "solving the hunger problem requires transcending current simplistic understandings...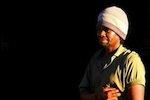 Ebrahim-Khalil Hassen - Sixteen Rand is not much. It's what a single shot of espresso at an upmarket hotel in Cape Town might cost. However, poverty estimates reveal that over 20% of the population attempt to meet not only their food needs, but every other need with less than R16.00 a day. At an upmarket hotel, a Minister could live, what is called in popular parlance, a "caviar lifestyle." Consider this: for the estimated half a million Rand one Minister actually did spend at a hotel, one...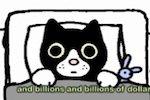 The Pinky Show examines power, structure and agency with respect to where we are located within the global system of injustice as well as how our values and behaviour perpetuate it. Essentially targeted at middle class audiences in the first world, this episode of the Pinky Show makes essential viewing for privileged people all over the world. The beauty of the Pinky Show lies in its ability to deconstruct complex issues with measured simplicity that is, at the same time, hugely...