Keyword: Karoo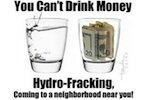 Glenn Ashton - The potential presence of natural gas deep beneath the surface of the Karoo has triggered a national hullabaloo. It is not the gas itself that is controversial; it is the proposed method of liberating it in commercially viable quantities, which has everybody up in arms. If you asked most South Africans around the Xmas table last year what fracking was, you would probably have been met with blank stares. Now, because of applications by Shell Exploration, a subsidiary of Royal Dutch Shell, for...

When filmmaker Josh Fox was offered a hundred thousand dollars to lease his land for natural gas drilling, he embarked on a cross-country journey across the US to find out more about the practice of hydraulic fracturing. He discovered communities devastated by fracking. Fox documented his findings in the Oscar nominated documentary Gasland, which also won the Special Jury Prize for Documentary at the Sundance Film Festival. It's been reported that the industry aggressively attacked the...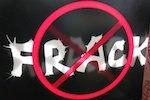 Democracy Now - Editor's Note: Shell South Africa has submitted three separate exploration applications to the Petroleum Agency of South Africa for the right to explore the Karoo for natural gas by hydraulic drilling, via a process also known as "fracking." Shell's exploration plan for gas in the Karoo is widely opposed by the local community and environmentalists alike for the damage that it will cause to the areas scarce water resources, as fracking for gas is a very water intensive process....