Keyword: Libya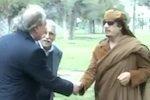 Investment bank, Goldman Sachs gambled away more than a billion dollars that Libya had invested in it. The company and the dictator Muammar Gaddafi were firm financial friends in 2008. Goldman offered Gaddafi the chance to become a huge shareholder in the company - but only after losing US$1.3bn of Libya's sovereign wealth fund in just a few months in a bet on European banks and energy companies whose stocks plunged. When the fund nearly emptied, Goldman offered to recoup losses in...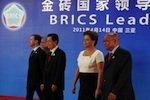 Leonard Gentle - On one side of the world NATO bombs Libya and on the other, the newly expanded BRICS (Brazil, Russia, India, China and South Africa) meet on the island of Hainan, off the south coast of China. Two seemingly unrelated events. But there are links and forces at play fuelling important new power contestations in the world. Western bombs are raining down on Libya and a "no-fly zone" is being imposed after a United Nations (UN) Security Council resolution. At the UN,...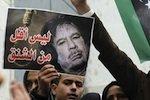 Pepe Escobar - Lies, hypocrisy and hidden agendas. This is what United States President Barack Obama did not dwell on when explaining his Libya doctrine to America and the world. The mind boggles with so many black holes engulfing this splendid little war that is not a war (a "time-limited, scope-limited military action", as per the White House) - compounded with the inability of progressive thinking to condemn, at the same time, the ruthlessness of the Muammar Gaddafi regime and the...

US and allied forces have launched a wave of airstrikes in Libya to enforce a "no-fly zone." European and American planes have been pounding Libyan air defences. In The Real News Network clip above, Hamid Dabashi, Professor of Iranian Studies at Columbia University - who has been studying the Libyan situation for years - offers a view on the US-led UN resolution to institute a no fly zone over Libya to protect the Libyan pro-democracy movement from Muammar Gaddafi's violent and...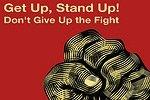 Leonard Gentle - The victory of the Egyptians and Tunisians in getting rid of Mubarak and Ben Ali has revitalised activists everywhere. More recently, though, the news has been dominated by the brutality of Muammar Gaddafi in Libya. Whereas Libya continues the wave of uprisings in North Africa and the Middle East, there is a vital difference: Libya presents a picture of people as victims of violence, raising the need for "the international community" to come to the rescue; a tale we've...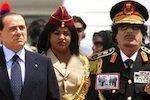 Richard Pithouse - As the first unconfirmed reports of airborne attacks on protestors in Tripoli and Benghazi reached Al Jazeera the station crossed to a spokesperson for the European Union. There was talk of the need to affirm 'European values'. Moments later the programme cut away to the story of the two Libyan fighter pilots who had landed in Malta and sought political asylum rather than obey orders to attack protestors in Benghazi. Those pilots are not the first people to have arrived in Malta...