Keyword: Tunisia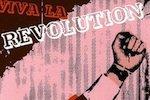 Richard Pithouse - Life, ordinary life, is meant to follow certain rhythms. We grow, seasons change and we assume new positions in the world. When you have finished being a child you put away childish things and move on to the next stage of life. But there is a multitude of people in this world who cannot build a home, marry and care for their children and aging parents. There is a multitude of people who are growing older as they remain stuck in an exhausting limbo, perhaps just managing to scrape together the...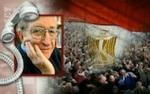 In recent weeks, popular uprisings in the Arab world have led to the ouster of Tunisian dictator Zine El Abidine Ben Ali, the imminent end of Egyptian President Hosni Mubarak's regime, a new Jordanian government, and a pledge by Yemen's longtime dictator to leave office at the end of his term. Amy Goodman of Democracy Now speaks to MIT Professor Noam Chomsky about what this means for the future of the Middle East and U.S. foreign policy in the region. When asked about...
Fazila Farouk - Forty years ago, musician and poet, Gil Scott-Heron wrote, "The revolution will not be televised," as he encouraged an awakening of activism amongst disenfranchised African Americans whose sense of indignation had been dulled by that opiate of the masses, television. In the four decades since those words were penned, they've assumed a global significance for the downtrodden and disenfranchised of our world, who, for too long have borne the burden of a jaded public...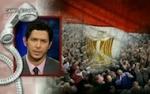 Massive protests in Egypt continue for more than a week as tens of thousands pack into Tahrir Square in Cairo. Protesters are vowing to stay in the streets until President Hosni Mubarak resigns. A "million man march" is being organized for Tuesday, 1 February 2011. Egyptian born, Democracy Now! senior producer Sharif Abdel Kouddous, has returned to Cairo to report on events from the ground. Watch the clip above for an interview with Kouddous and find a transcript of the...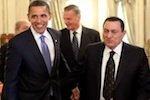 Inspired by the mass protests that brought down the Tunisian President Zine El Ben Ali, tens of thousands of Egyptians joined in street protests against rising food prices, joblessness and calling for an end to 30 years of emergency law and President Hosni Mubarak's rule, on 25 January 2011. According to Al Jazeera, one police officer in Cairo and two civilians died amidst the rallies. On the same day as the nationwide protests, US Secretary of State, Hilary Clinton, reiterated her...

For the past month, Tunisia has been gripped by a wave of protests over unemployment, high food prices and government repression. Protests erupted in mid-December in the western region of the country, when a university graduate, Mohamed Bouazizi, unable to find employment set himself alight following police harassment for selling vegetables on the streets. The protests were largely organised by young people using internet social networking sites and spread quickly throughout the...