Keyword: agriculture
Scott Thill - Stop me if you think you've heard this one before: Investment banks, sovereign wealth funds and other barely regulated financial entities in search of fat paydays go on buying binges structurally adjusted to maximize their earnings reports and employee bonuses, while simultaneously screwing their business associates and everyone else in the process. It's all done in near-total secrecy, and by the time everyone finds out about it, they're already in the poorhouse. That's more or less the...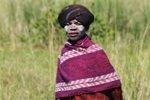 Stephen Greenberg - The new appointments to the 'economic cluster' have dominated media discussion of the Zuma Cabinet. Receiving far less coverage is the restructuring of the 'rural' ministries of agriculture, land and forestry. The Ministry of Agriculture and Land Affairs has been split, and forestry has been separated from water affairs and joined to agriculture. The Department of Land Affairs (DLA) has become a newly-formed Ministry of Rural Development and Land Reform. Given the stress the ANC has placed...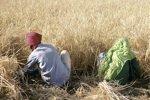 Tara Lohan - Last month, the world got a glimpse of an epidemic that has hit India in the last decade when news reports alerted readers to the suicides of 1,500 farmers in the Indian state of Chattisgarh. But this has been only a fraction of the suicides committed by farmers since 1997, says Vandana Shiva, Ph.D., a physicist, environmentalist, feminist, science policy advocate and director of Navdanya and the Research Foundation for Science, Technology and Ecology. While initial news reports blamed the...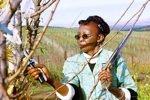 Glenn Ashton - Agricultural practice in modern South Africa has failed to evolve sufficiently to adapt to our emerging needs. Farm workers remain marginalised, their work conditions and job security are poor. The proposed redistribution of land is slow and fraught with problems. Existing farmers feel threatened. Globalisation poses enormous challenges to the sector. However, the travails and success of our wine industry may point us toward some solutions. South Africa's wine industry has matured since...
Glenn Ashton - The new international land and agricultural resources grab – neo-colonialism writ large... Just when colonialism was considered dead and buried, along comes neo-colonialism in its latest guise. Allied with its close relatives globalisation, free marketeering and lack of transparency, it is currently launching a new offensive on the disempowered population of this continent. Kwame Nkrumah, along with others in the post-colonial Pan Africanist movement, coined the term 'neo-colonialism'...
Stephen Greenberg - Rural development was identified as one of the top five priorities for the next five years at the African National Congress's (ANC's) Conference in Polokwane in December 2007. This will be translated into the ANC's 2009 election manifesto to be launched in January. But will this lead to practical changes in the ANC's approach to rural areas since 1994? The historical roots of the ANC lie in the urban areas. The organisation first represented an aspirant urban...