Environment
SACSIS is concerned about the impact of climate change and environmental degradation on the lives of the poor. The poor carry a disproportionate burden as result of environmental injustice. SACSIS supports the ethical, balanced and responsible use of land and renewable resources.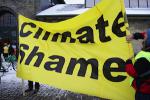 Tim Radford - LONDON − The official target of limiting global warming to a 2 degrees Celsius rise has been described by a senior scientist as "utterly inadequate" to protect the people most at risk from climate change. That's the conclusion reached by one of the authors of the recent Intergovernmental Panel on Climate Change (IPCC) assessment report, in an analysis of the political tussle between rich and poor nations at last December's UN conference on limiting temperature...
Glenn Ashton - Both the ruling African National Congress (ANC) party and the South African flag have prominent splashes of green featuring in their respective colour scheme. After 1994 the new government was keenly focussed on demonstrating its green credentials in line with our constitutional commitment to environmental protection and sustainable use of our diverse natural resources. Twenty years into democratic experiment we need to reassess how green our political commitment remains. Liberation...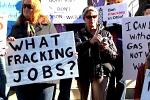 Saliem Fakir - As the government presses ahead with fracking, it is not entirely certain whether all South Africans will reap the rich rewards proponents are punting. There is still some way to go. While exploration rights are being processed there is a legislative mountain that must still be climbed. The legislative terrain ranges from the passing of revisions to the Mining Act to the finalisation of water and drilling regulations as well as government's desire to establish a Strategic...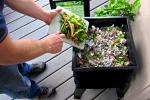 Melissa Kravitz - If you had to pay for every food scrap in your garbage bag, would you really scrape those last bits of spaghetti into the trash? In Seattle U.S. a new law makes eaters question how they deal with food waste. As of January 2015, home owners and apartment tenants who throw away food will be fined. The policy works like this: after receiving two warnings for having food waste in their trash, a $1 fine will be imposed on homes and $50 on businesses with dumpsters. But how do collectors...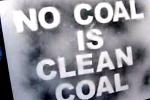 Samantha Hargreaves and Hibist Kassa - Battles between coal mining companies, the municipalities that host them and affected local residents are now drawing blood with last week's rubber-bullet shootings and arrests of activists (including key women organisers) fighting coal and demanding a decent life in Emahlahleni (formerly Witbank). This battleground stretches east across the continent's main coal seam, out to Mozambique's Tete Province. There, Mama Life (we use a pseudonym to protect her from reprisal), a...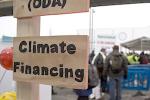 Alexander O'Riordan - Green energy could be something of a magic bullet for social and economic justice because it will inevitably erode elites' grubby hold on energy resources such as coal, oil and gas in much of Africa. Small scale and affordable green energy solutions democratise access to energy because instead of having to broker a deal with an often vested elite, families and small businesses can buy and install their own 'off the shelf' solutions without permission needed from anyone....