Keyword: Boko Haram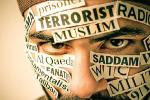 Jane Duncan - Terrorism. In the wake of the recent attacks in Sydney, Paris and Baga, it's a word that's been on many people's lips. After the Charlie Hebdo attack in Paris, some have argued vehemently against trying to explain the context in which terrorism arises as an attempt to be 'soft' on terrorism. Yet at the same time, it cannot be denied that the word terrorism is politically loaded. To name an attack as terrorist, rather than purely criminal, is to call on the...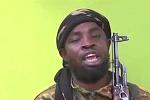 Earlier news reports, which stated that terrorist group Boko Haram killed 2,000 people in the Nigerian town of Baga have been revised down to 150 by Nigerian authorities. Nevertheless, authorities have also been accused of undercounting civilian deaths to downplay the threat of the group. Nii Akuetteh an independent analyst of African affairs says that Boko Haram has been in existence for five years and killed more civilians than soldiers in this time. He argues that they offer no...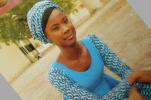 Siphokazi Magadla - "What a stupid idea to announce a ceasefire with Boko Haram, who came up with that? Is it that these people don't think? ...They are eager to announce good news. Elections are coming fast. Announce good news and then make a fool of yourself. Haba. The most stupid part was suggesting a day for the release of the girls." This is how a conversation between Ifemelu and Ceiling goes, two characters in Chimamanda Ngozi Adichie's novel, Americannah, who also happen to have...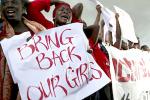 N.B. Sensitive viewers are warned that this video contains graphic images. Nigeria has a "voodoo economy" contends Nigerian architect and environmental activist, Nnimmo Bassey. Despite Nigeria's economy growing at an annual rate of six percent and surpassing South Africa to become the biggest economy in Africa, the country's wealth is concentrated in a few hands. Seventy percent of Nigerians live in poverty. Inequality and deprivation is most severe in the north of...