Keyword: Paul Krugman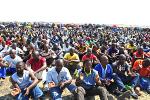 Fazila Farouk - Inequality is hard to avoid here in the most unequal country in the world, yet South Africa's chattering classes have for a very long time done exactly that. Admittedly there are many titillating distractions, from our polygamous president engulfed in corruption scandals to the vulgar display of wealth by our black economic empowerment beneficiaries, there is much to keep the chins of the more established sections of South African society wagging in gloomy disapproval. However, as...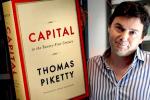 Both mainstream and leftist economists are heaping praises on French economist, Thomas Piketty's book, Capital in the Twenty-First Century. In his review of the book, New York Times columnist Paul Krugman argues, "The big idea of (the book) is that we haven't just gone back to 19th-century levels of income inequality, we're also on a path back to "patrimonial capitalism," in which the commanding heights of the economy are controlled…by family dynasties...This is a book...