Keyword: australia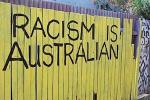 Mandisi Majavu - A 51-year-old white Australian woman, Michelle Veronica Jacobsen, who subjected a black African family to a nasty racist attack and threatened them with a crowbar, has been charged with assault, going armed in public as to cause fear, disorderly conduct and conduct likely to racially harass. Video footage of the woman hurling racist abuse to the black family is available online. Jacobsen, who appeared in the Perth Magistrate's Court this week, had her case adjourned to next month....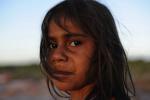 John Pilger - The tape is searing. There is the voice of an infant screaming as he is wrenched from his mother, who pleads: "There is nothing wrong with my baby. Why are you doing this to us? I would've been hung years ago, wouldn't I? Because [as an Australian Aborigine] you're guilty before you're found innocent." The child's grandmother demands to know why "the stealing of our kids is happening all over again." A welfare official says, "I'm gonna take him, mate." This...
Jodie Gummow - When Americans think of Australia they generally imagine a vast and arid desert, inhabited by killer wildlife and famous for Crocodile Hunter, Sydney Opera House and glorious beaches. However, the land Down Under is far more progressive than many countries care to understand and in fact could actually teach the United States a thing or two about how to look after its own population. Here are some interesting facts and policies found in Australia that you probably haven't head...