Keyword: open source

Architect, Alastair Parvin presents a simple but provocative idea: what if, instead of architects creating buildings for those who can afford to commission them, regular citizens could design and build their own houses? According to Parvin, this concept puts design and building solutions into the hands of the 99%. It is at the heart of WikiHouse, an open source construction kit that means just about anyone can build a house, anywhere. Free 3D building models are already available online....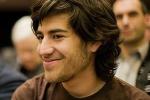 Glenn Ashton - A metamorphosis is underway in making knowledge from institutions of higher learning accessible to all. This change is the open access (OA) revolution. Most new knowledge emerges not from industrial research, but from within the hallowed halls of academia, from our universities, technological institutes and affiliated research organs. The breakthroughs and innovations made in these institutions benefit us in many ways beyond the narrow focus of commercial adoption. In the USA, 58% of...