Keyword: public transport

"The great inequality in developing countries makes it difficult to see that an advanced city is not one where even the poor use cars, but rather one where even the rich use public transport," argues Enrique Peñalosa, the former mayor of Bogotá in Colombia. Peñalosa shares some of the tactics he used to change the transportation dynamic in the Colombian capital...and suggests ways to think about building smart cities of the future. One of the biggest...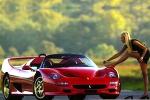 Glenn Ashton - Read any newspaper, magazine or blog about cars and similar symptoms of a pernicious ailment are revealed: big powerful cars are potent, sexy, macho and cool. Green, economical or hybrid cars are underpowered, boring, made for bunny huggers, lentil eaters, housewives or any other cliché springing from the abridged motor writer's thesaurus. There is a serious disjuncture here, which needs to be remedied. It is time for motoring journalists to cease portraying themselves as...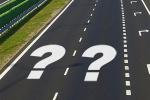 Saliem Fakir - The worst time to impose a tax is when a country's economic woes are entering a new era of economic uncertainty. Nobody knows exactly what 2012 holds for us, but most believe it is unlikely to be easy for already stretched pockets. Margaret Thatcher learnt the hard lesson: never push for more taxes when people are already feeling the pinch. After she almost stripped Britain of the last vestiges of a caring economy, she added more salt to the wound with her community poll-tax idea in...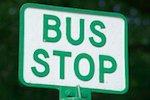 Charlene Houston - October 15, 2011 was World Revolution Day – a physical manifestation of the discontent sweeping through the world at this time. South Africans joined in the protest action. October has also historically been "Transport Month" in South Africa and as the long brewing discontent increasingly spills over, I can't resist wondering if we will see collective action emerging to champion public transport issues. The absence of organised public reaction to the pathetic...
Charlene Houston - Public transport emerged out of the need for commuters to get from one place to another for social and economic reasons. Transport serves another important function too, shipping goods such as agricultural produce from one point to another. Indeed, the first train in South Africa was planned to run from Cape Town to Wellington in order to service the wine industry. These days, while cars dominate our roads, public transport is still critical for getting the workforce to and from work...
Saliem Fakir - Two more passenger "fast-train" routes are being mooted, one between Johannesburg and Durban and the other from Johannesburg to the north of the country. Ordinary citizens may wonder if we need to spend scarce money on new rail infrastructure. Is South Africa's money not better spent on improving freight rail that could take lots of trucks off our roads by transporting goods safely and easily to and from our harbours? And what about public transport for the poor? Have we...