Keyword: rio plus 20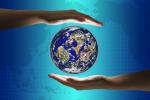 Fazila Farouk - The messages of gloom and doom have been out there for some time now. Just about every other commentator is pronouncing on an impending failure of outcome for the Rio+20 Summit on sustainable development being hosted in Brazil this week. We are being told to temper our expectations. A colleague of mine has gone so far as to suggest that Rio+20 could be signalling the end of all big summits. To be sure, talk shop fatigue must certainly be settling into the weary bones of diplomats and...


The Rio+20 summit is taking place from 20-22 June 2012 in Brazil where world leaders will be asked to make "voluntary commitments" towards a global plan for sustainable development. But, it looks like prospects for a new global agreement, which everybody signs on to, are looking bleak. The Inter Press Service reports that after two weeks of closed-door negotiations, a United Nations preparatory committee (PrepCom) has failed to reach consensus on a global plan of action for...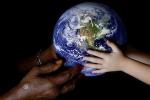 Michelle Pressend - In June this year, the United Nations Conference of Environment and Development (UNCED) popularly known, as the Rio Earth Summit will commemorate 20 years. It was originally held in Brazil in 1992. You may recall that in 2002, South Africa hosted the World Summit on Sustainable Development (WSSD), so this year also marks WSSD+10, though it doesn't seem to have the same prominence as Rio+20. The Rio Earth Summit was one of the most significant global environmental gatherings as world...