Keyword: apple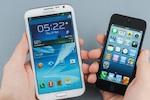 The market for smart phones is now dominated by two companies. Apple Inc. is the biggest corporation in the field, followed by the South Korean headquartered Samsung. But the two companies have been engaged in a legal battle over patent rights for more than a year and their battle looks set to obstruct innovation. Patent law is frequently understood as a mechanism to safeguard the rewards for innovation. But companies who employ batteries of lawyers and spend hundreds of millions of dollars...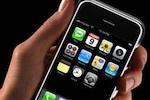 Upgrading your smart phone may be cool, but there is a hidden cost: human lives and environmental degradation. The rapid growth of the electronics industry worldwide has increased demand for tin. Almost half of all tin produced is turned into solder for use in smart phones, iPads, and flat screen TVs. And much of the world's tin comes from Bangka Island in Indonesia. Campaign group Friends of the Earth claim that Apple and Samsung use tin solder that is almost certainly being mined from...
Joshua Frank - Most are aware of Facebook's privacy assaults, but few know of the company's reluctance to embrace green energy, a challenge Apple has readily accepted. As Facebook's first public offering on May 18 failed to meet expectations, causing a number of stock market analysts to predict the social network's ultimate demise, founder and CEO Mark Zuckerberg was no doubt giggling in greed-filled joy. He even topped off his celebratory weekend by tying the knot with his longtime sweetheart....

Companies producing Apple products in China are breaking laws left, right and centre, says William K. Black, Assoc. Prof. Economics and Law, University of Missouri, Kansas City - and consumers of Apple products have to demand an end to cheaters prospering, while honest companies are driven out of business. Workers that produce Apple products in China are underpaid, overworked and subjected to a wide range of labour violations, such as, coerced abortions amongst female employees.

Walden Bello - Ever since the beginning of the current global economic crisis, the focus of both critical analysis and public odium has been speculative capital. In the populist narrative, it was the breathtaking shenanigans of the banks in an atmosphere of deregulation that led to the economic collapse. The "financial economy," characterized as parasitic and bad, was contrasted to the "real economy," which was said to produce real goods and real value. Resources flowed into...