Keyword: War on Terror
Tom Mills & Gilbert Achcar - Last week Foreign Policy magazine published a piece by Robert Kaplan which argued that an upsurge in violence in the Arab World was the outcome of a decline in 'America's great power role in organizing and stabilizing the region', as well as a legacy of Ottoman and European imperialism. 'Imperialism may have fallen out of fashion,' the subheading read, 'but history shows that the only other option is the kind of chaos we see today. ' Such...

On February 15, 2003 the British Stop the War Coalition held a protest in London against the War in Iraq, which the BBC estimates was attended by a million people. It remains the largest protest in the UK's history. Globally, up to 30 million people in 800 cities are said to have protested that weekend in a co-ordinated effort against the war. This includes Antarctica where 70 scientists and colleagues demonstrated on the ice forming a peace sign. Nine years in the making and released last...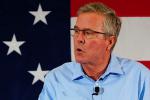 The Iraq War has become a major issue in the U.S. 2016 presidential election. Reversing an earlier stance supporting the Iraq war, under immense pressure for the statement, Jeb Bush, Republican presidential hopeful and brother of George W. Bush, recanted days later saying that he would not have invaded Iraq if he had known President Saddam Hussein did not have weapons of mass destruction. Meanwhile a former CIA official and intelligence briefer to President George W. Bush acknowledged that...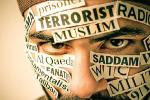 Jane Duncan - Terrorism. In the wake of the recent attacks in Sydney, Paris and Baga, it's a word that's been on many people's lips. After the Charlie Hebdo attack in Paris, some have argued vehemently against trying to explain the context in which terrorism arises as an attempt to be 'soft' on terrorism. Yet at the same time, it cannot be denied that the word terrorism is politically loaded. To name an attack as terrorist, rather than purely criminal, is to call on the...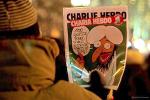 Juan Cole - Sharif and Said Kouachi, the two brothers for whom the French police are searching, were born in Paris of Algerian parents, Mokhtar et Freiha Méguireche, according to a profile published by Le Monde. Said was born in 1980. Sharif was born in 1982. The brothers were poor and unemployed. Sharif did not finish school. The Kouachi brothers sometimes delivered pizza to make a little money. They were involved in petty crime as teenagers. Then in early...
Tom Mills - Arun Kundnani teaches at New York University and is the author of The End of Tolerance: Racism in the 21st Century (2007). His latest book The Muslims are Coming!, examines the ideologies and strategies of the domestic War on Terror in the US and UK, critiquing both the explicitly Islamophobic 'clash of civilisations' ideology and more sophisticated notions about Muslim 'radicalisation' which have impressed liberal commentators. In an interview with Tom...