Keyword: War on Terror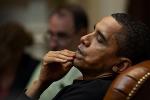 Peter Certo - One of the most resonant details from The New York Times' recent feature on the Obama administration's targeted killing program is the president's apparent fondness for the writings of Thomas Aquinas and Augustine of Hippo, two early Christian thinkers who attempted to reconcile the pacifist teachings of Christ with the compromises that leaders must make in their inherently violent line of work. The president, it is suggested, strives to wage a "just war" against...

The 2012, NATO Summit ended in Chicago, the US, yesterday. According to Democracy Now! delegates from more than 60 countries took part in this year's summit - the largest NATO summit in the organization's six-decade history. Many international peace activists also traveled from across the globe to take part in protests on the streets. German peace activist. Reiner Braun, chair of the international coalition, said: "We do not need NATO any longer," "No to War,...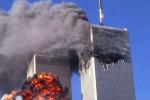 On April 4th 2012, the Open Society Foundation in New York hosted a panel discussion to explore what impact secret governmental operations are having on America's democratic processes, and whether decisions that are being made behind closed doors are helping or harming the country's national security. Former National Security Agency (NSA) employee, Thomas Drake, who turned whistleblower, contends that 9/11 became a profit centre for the NSA and many companies aligned with the military...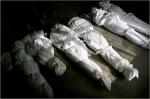 Marjorie Cohn - Last week, Staff Sgt. Frank Wuterich was sentenced to a reduction in rank but no jail time for leading his squad in a rampage known as the Haditha Massacre. Wuterich, who was charged with nine counts of manslaughter, pled guilty to dereliction of duty. Six other Marines have had their charges dismissed and another was acquitted for his part in the massacre. What was the Haditha Massacre? On November 19, 2005, US Marines from Kilo Company, Third Battalion, First Marine Division killed 24...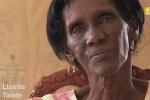 John Pilger - Lisette Talate died the other day. I remember a wiry, fiercely intelligent woman who masked her grief with a determination that was a presence. She was the embodiment of people's resistance to the war on democracy. I first glimpsed her in a 1950s Colonial Office film about the Chagos islanders, a tiny creole nation located midway between Africa and Asia in the Indian Ocean. The camera panned across thriving villages, a church, a school, a hospital, set in a phenomenon of natural beauty and...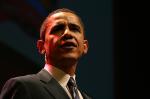 Chris Hedges - Attorneys Carl J. Mayer and Bruce I. Afran filed a complaint Friday in the Southern U.S. District Court in New York City on my behalf as a plaintiff against Barack Obama and Secretary of Defense Leon Panetta to challenge the legality of the Authorization for Use of Military Force as embedded in the latest version of the National Defense Authorization Act, signed by the president Dec. 31. The act authorizes the military in Title X, Subtitle D, entitled "Counter-Terrorism,"...