Keyword: Google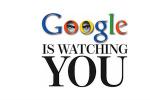 Author and entrepreneur, Andrew Keen, argues that the free business model employed by Google and Facebook - in which the use of their services is paid for by users' personal data - has corrupted the internet and birthed a new "creepy economy". Google's revenue is derived from advertising, which is dependent on data tracking. Keen contends that Google is always watching users and collecting their data. The alternative would be for Google to charge a monthly fee to users and...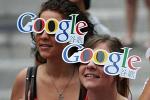 Rebecca Solnit - Finally, journalists have started criticizing in earnest the leviathans of Silicon Valley, notably Google, now the world's third-largest company in market value. The new round of discussion began even before the revelations that the tech giants were routinely sharing our data with the National Security Agency, or maybe merging with it. Simultaneously another set of journalists, apparently unaware that the weather has changed, is still sneering at San Francisco, my hometown, for not...
Joshua Frank - Most are aware of Facebook's privacy assaults, but few know of the company's reluctance to embrace green energy, a challenge Apple has readily accepted. As Facebook's first public offering on May 18 failed to meet expectations, causing a number of stock market analysts to predict the social network's ultimate demise, founder and CEO Mark Zuckerberg was no doubt giggling in greed-filled joy. He even topped off his celebratory weekend by tying the knot with his longtime sweetheart....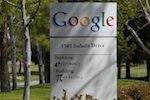 Venture capitalist, Roger McNamee notices a precipitous decline in Google's search business as a result of the iPhone and other mobile devices, which use apps to access the internet instead of the world wide web. "Because search is falling, I believe that we're being liberated," says McNamee. McNamee believe that Google is strategically in a very difficult situation. They have been too successful and the result of their success has been a pollution of their product. Over the...