Keyword: media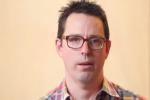 A few months ago, British financial journalist, Felix Salmon served up some career advice to aspiring journalists and the long and short of it was: don't bother. The mock letter made the rounds online and created a healthy debate, so Al Jazeera's Listening Post decided to get him in front of a camera to deliver his "advice" on screen. Today is a wonderful time for journalism, argues Salmon, who is constantly astonished by the quantity and quality of the martial being produced...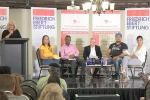 ** We apologise for the variable sound quality of this video and podcast. As South Africa enters its third decade as a democracy, the idea of a rainbow nation, so carefully nurtured over the past 20 years, is becoming increasingly difficult to sustain with the stark realisation that the country remains largely untransformed. The lack of economic progress and social mobility for the vast majority of black South Africans means that apartheid-era social divisions have proven difficult to...
Jane Duncan - We warned you! Business journalist Rob Rose made this claim recently about the media's reporting on the collapse of African Bank Investment Limited (ABIL). He argued that the business press locally and globally have been "calling it right for ages" when it came to the financial crisis that swept the world from 2008 onwards. Rose also took issue with economist Trudi Makhaya's recent warning that South Africa lacked meaningful economics journalism. He disagreed with...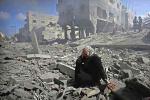 Jane Duncan - In the past few weeks, the South African media has been dominated by the unfolding catastrophe in Gaza and South Africans have had to rely largely on foreign coverage of this issue to understand it. The mainstream US media is still parroting the Israeli line that the country is acting in self-defence, or its right to be 'free from tunnels and rockets' in Secretary of State John Kerry's words, but Israel is clearly meting out collective punishment to Palestinians. At a...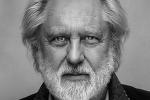 According to David Puttnam, "Those in the media set the tone and the context for much of our democratic discourse. Democracy, in order to work, requires that reasonable men and women take the time to understand and debate difficult, sometimes complex issues and they do so in an atmosphere which strives for the type of understanding that leads to, if not agreement, than at least a productive and workable compromise. Politics is about choices and within those choices politics is about...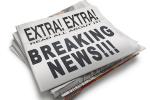 For many people these days, the last thing you look at before you go to bed is news headlines and the first thing you look at when you wake up the next morning is the news. Meanwhile during the day, people are constantly checking up on the news. What are people expecting to discover with this constant interest in the news? Would we be happier turning away from the news or do we have an obligation to keep up with what transpires around us? For a fascinating and quite funny talk on the...