Keyword: comedy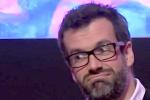 English comedian, actor and satirist, Marcus Brigstocke, joined a group of fellow comedians for a comedy night on the topic of "climate change". In a side-splitting delivery, he highlights the somewhat awkward relationship between democracy and climate change. Given the general inertia on the crisis of climate change, organisers of the event, The Royal Society of the Arts (RSA) in the UK, got creative and hosted the comedy night to "inject fresh life and verve into what...
Binoy Kampmark - They [the Palestinians] started it. We now don't count who's dead. You're dead. You deserve to be dead. You started it. Don't you dare make me feel sad about that. – Joan Rivers, Daily Mail, Aug 8, 2014 The politics of the body, those irreverent observations about her vagina, and, well, everything else associated with the district of flesh – that was something Joan Rivers was rather good at. She made fun of her own...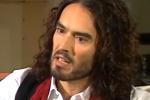 The British left weekly New Statesman has taken a chance on an up-and-coming rogue editor, but the actor-comedian and newly welcomed progressive-minded firebrand Russell Brand seems so far to be a brilliant and elegant choice. Tapped to guest-edit the magazine's 'Revolution' issue this week, Brand is making waves both for his feature-length essay on the topic but also with a televised interview that aired Wednesday night on the BBC with veteran Newsnight anchor Jeremy Paxman. In the...

To call attention to the oftentimes-salacious methods of fundraisers and campaigns aimed at ending poverty in Africa, which profit handsomely from perpetually presenting Africans as needy, "Africa for Norway", is a musical parody that turns the tables on convention by showing concerned Africans fundraising for freezing Norwegians. It's counterintuitive, cheeky and very effective at calling attention to the fact that Africans are tired of negative stereotypes....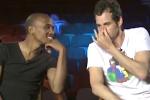 Foreign Policy in Focus - Jon Stewart, the premier political satirist of his generation, is one of a kind. Or is he? In this survey of the Global Stewarts, Foreign Policy In Focus goes around the world to find the comics who would be Jon Stewart. It's an interesting mix: a surgeon, a superhero, a mimic. In some cases, Stewart would welcome the comparison. But at least in one case, that of a French anti-Semite, Stewart would meet the anti-Stewart. In all cases, however, these global Stewarts are challenging...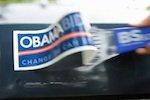 A satirical take on the Obama presidency, but also an advertisement for what appears to be an actual product: The Obama Bumper Sticker Removal Kit. President Barack Obama has not followed through on his towering rhetoric of change for ordinary Americans. And while this product may have its origins in conservative America, at least one left leaning American commentator feels that it "might sadly have a market among disaffected progressives."