Keyword: press freedom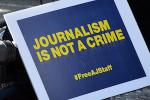 An Egyptian court has sentenced three Al Jazeera journalists to between seven and 10 years in prison on terrorism charges, including "spreading false news" in support of the Muslim Brotherhood, deemed by the government a "terrorist group." Peter Greste, Mohamed Fahmy and Baher Mohamed have been jailed since December in a case that's stoked international outrage. The sentence came down one day after U.S. Secretary of State John Kerry visited Cairo to meet with...
Jane Duncan - The Print and Digital Media Transformation Task Team has just released its much-anticipated report into transformation in the major press groups. The report is an important step forward for the press, as it forces the industry to deal with issues it has not taken seriously up to this point. It is a blunt assessment and an indictment of the extent of racial and gender transformation in their ownership and management structures, which remain far too white and male. The Task Team is clear...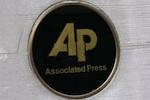 Pulitzer Prize-winning journalist Chris Hedges discusses what could mark the most significant government intrusion on the freedom of the press. America's Justice Department has acknowledged seizing the work, home and cellphone records used by almost 100 reporters and editors at the Associated Press. The phones targeted included the general AP office numbers in New York City, Washington, D.C., and Hartford, Connecticut, and the main number for the AP in the House of Representatives press...
Jane Duncan - In the next few weeks, the Press Freedom Commission will be holding public hearings into the adequacy of the self regulatory system for the press. In terms of this system, complaints of unethical reporting are handled by the Press Council of South Africa (PCSA), which was set up and is run by the press and members of the public. The Commission was established by the press industry representative body, Print Media South Africa and the South African National Editors' Forum in the wake of...