Keyword: South African
Richard Pithouse - On Thursday and Friday this week the ANC Youth League will lead marches on the JSE, the Chamber of Mines and the Union Buildings. Julius Malema's disciplinary hearing is likely to be concluded earlier in the week and these protests are planned as a show of force intended to either weaken the resolve of the disciplinary committee or to make it look like a reactionary clique opposed to the interests of the people as a whole. Malema is power hungry, corrupt, authoritarian and brutish. But he's...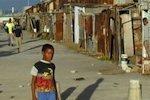 Mandisi Majavu - Recently, Tokyo Sexwale, the Human Settlements Minister, announced that free housing for the poor has to have a "cut off date." He argued that it is unsustainable to provide free housing to the poor "for a long time." This is a far cry from the Freedom Charter's spirit, which champions the principle that "All people shall have the right to live where they choose, to be decently housed and to bring up their families in comfort and security." The...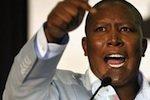 Leonard Gentle - Ah Julius Malema…everywhere else, the world is responding to the biggest crisis of capitalism since 1929 and the threat posed to democracy by the markets. NATO is overthrowing Gaddafi in the latest of the ebbs and flows of the Arab Spring; the indignant of Spain and Greece are rising up against austerity programmes; and global dominance is seeping away from a debt-ridden US. The world is changing. So far there have been two responses that dominate public opinion: disengagement and...