Keyword: renewable energy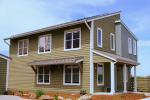 Created via a partnership between the University of California (Davis) and vehicle manufacturer Honda, this zero-net energy home is heated and cooled by the earth and also generates enough power from solar energy to run a car and feed energy back into the grid. Scientists took local weather conditions into account when designing the house to optimise heating and cooling. It boasts some of the most cutting edge energy efficiency solutions to date. The project's collaborators intend to...
Saliem Fakir - Two forms of anarchism will further imperil the energy crisis – first there's Eskom's anarchic pursuit of large power stations like the nuclear plant. Second, there's the fact that those citizens and corporations who can afford it, are following their own path in response to the financial crisis and mismanagement within Eskom. Neither situation is desirable. However, the need for pragmatic forms of local power supply (localism), both for rich and poor producers as...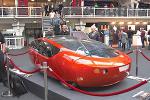 Fazila Farouk - Some parts of our world are already being delivered into a new industrial revolution, but this revolution is one that will likely pass by South Africa due to our continued reliance on fossil fuels and nuclear energy. Embracing the forward-thinking technological advancements of the 21st century, the economies of Northern Europe are realigning completely to adapt to new modes of production based on renewable energy. Clean technology is integrating into the digital economy to produce a new...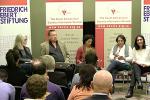 ** For coverage of the entire event including the Q&A session, click on the podcast link above. In the face of extremely compelling evidence against coal and nuclear energy, our government's response to South Africa's electricity crisis is to continue building coal-fired power stations and a very expensive nuclear power plant, argued Fazila Farouk, executive director of The South African Civil Society Information Service (SACSIS) in her opening remarks at a panel discussion...
Dominique Doyle - On the 7th of January 2015 the Yemenese branch of Al-Qaeda took responsibility for a brutal attack on the French satirical newspaper, Charlie Hebdo. Eleven people were gunned down and a further eleven people injured. The attackers justified their violent actions because they found the way in which the newspaper depicted the Prophet Mohammed insulting, disrespectful and exemplifying Western carelessness over other people's beliefs and cultures. The cruel attack rightly outraged France...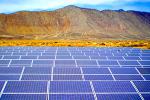 Glenn Ashton - Our most recent round of load shedding, coupled to Eskom's current application to increase power tariffs by over 25 percent, has raised the level of public anger and frustration with both the national power utility and government. Eskom has now ineluctably demonstrated its incapacity to deliver on its mandate to provide reliable electrical power at a reasonable cost, as set out in its 1923 founding charter. So how do we meet the collective challenge, as South Africa Inc., to supply...