Keyword: art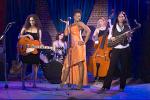 There's never been a better time to become a recording artist. Recording is cheaper than ever; bands have direct access to fans and record labels are no longer gatekeepers. The same is true for visual art. More people are choosing to be artists, and last year the art market reached a record US$66 billion in global sales. But who is really benefitting from this brave new world? In the music industry, 99% of recording artists share 23% of global revenue, meaning that 1% share 77% of global...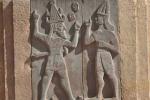 In March 2001, the Taliban destroyed the Buddhas of Bamiyan, 6th century statues carved into the rock in Afghanistan. Today the war in Syria is putting valuable cultural artefacts under threat. Lisa Ackerman, Executive Vice President of The World Monuments Fund, talks about how the current Syrian civil crisis has caused catastrophic destruction to the old city Aleppo and left its antiquities in the hands of looters. Most tragically, basalt relief sculptures unearthed in the Temple of the...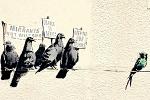 Arianne Shahvisi - Middle-class outrage at the recent removal of Banksy's graffiti in an area of poverty and racial tension indicates how disconnected the bourgeoisie are from the realities of working-class life in Britain, and is an example of the appropriation of subversive art forms by the elite. At the start of October 2014, UK graffiti artist Banksy's "anti-racist" stencil graffiti, presumably designed to satirize rising xenophobic sentiments in UK seaside town Clacton-on-sea, was...

Art critic and journalist, Alastair Sooke, goes inside the glittering world of the super-rich to explore the remarkable stories behind the top ten most valuable paintings in the world sold at auction. The documentary tells the stories behind the astronomical prices of art and why the world's richest people want to spend their millions on it. This BBC documentary bears witness to the shocking wealth of the world's super-rich. A somewhat disturbing phenomenon revealed by the film is the...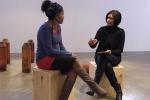 In reflecting on 20 years of South Africa's democracy, a group of artists in Johannesburg have tapped into the major themes in our ambient culture to emerge with a fascinating exhibition of artworks that distil some of the key issues dominating our national discourse at this important juncture in South African history. SACSIS' Fazila Farouk caught up with curator of the exhibition Farieda Nazier at the Ithuba Art Gallery and discovered that violence, censorship, racism, patriarchy and...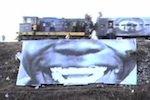 INSIDE OUT is a large-scale participatory art project that transforms messages of personal identity into pieces of artistic work. Participants are challenged to use black and white photographic portraits to discover, reveal and share the untold stories and images of people around the world. These digitally uploaded images are made into posters and sent back to the project's co-creators for them to exhibit in their own communities. JR, innovator and collaborator in the INSIDE OUT...