Keyword: capital controls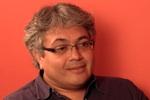 Seeraj Mohamed, Director of Corporate Strategy and Industrial Development, School of Economic and Business Sciences, Wits University, talks about the increasing role of finance in the South African economy, tracing its roots to the apartheid era. We've seen a process of policy continuation from the apartheid government to the ANC-led government in following a model of liberalizing the economy by emulating the policies of the US and the UK, contends Mohamed. He elaborates - as South...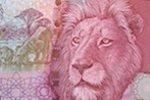 Leonard Gentle - Once again we are being hamstrung by being forced to take sides in what the business media is presenting as the debate of the day. Should the Rand be weak or strong? Minister of Economic Development, Ebrahim Patel's New Growth Path (NGP) was released in December 2010 and, predictably, elite economists lined up to criticise it mainly on the lines that it asserted a greater role for the state, promised decent jobs and called for a more "competitive value" for the rand. Of...