Keyword: Argentina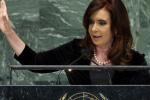 On Monday, US judge Thomas Griesa, said Argentina was in contempt of court for bypassing his ruling that the country should pay all its debtors under conditions stipulated by him. Argentina says it will pay its debtors under its own conditions. The US court ruling previously blocked Argentina from making $539m in interest payments to the majority of bondholders until a deal with hedge fund creditors was reached. The hedge funds reject the restructuring accepted by 93 percent of...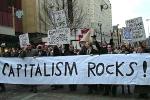 Leonard Gentle - President Jacob Zuma recently returned from Russia, a strange place to be for many when you're in the middle of a crisis at home, as many a commentator here in South Africa has observed. Maybe he and Putin were swapping stories of a new series of Survivor. Putin certainly would have a lot to teach Zuma on that score. But important as those tips may be for our embattled Zuma, Putin has much bigger fish to fry and for those of us more interested in social justice than the competing...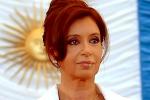 Argentinian president, Cristina Kirchner, is fighting to get her story across in the domestic and international news media. She is pitching Argentina as the underdog standing up to US vulture funds and the people who buy them and hold developing countries hostage for the sake of financial gain. When Argentina made headlines around the world on July 31st after defaulting on its debt, the international media defaulted as well. The coverage could be summed up in four words, "here we go...
Walden Bello - The unexpected death a few days ago of Nestor Kirchner deprived not only Argentina of a remarkable, albeit controversial leader. It also took away an exemplary figure in the Global South when it came to dealing with international financial institutions. Kirchner defied the creditors. More importantly, he got away with it. The Collapse The full significance of Kirchner's moves must be seen in the context of the economy he inherited on his election as Argentine president in 2003....