Keyword: economic growth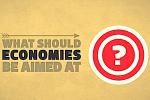 Since 1970 global economic growth has quadrupled and is set to quadruple again by 2050. Economic growth is doing extremely well and yet there are some things that aren't coming along with it. There is more deprivation, increased environmental degradation and growing inequality in the world. So what should economies be aimed at? Politicians are hung up on keeping the growth curve rising. But does GDP really tell us all we need to know about a country's wealth and well-being? In this...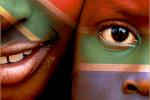 South Africa (SA) has the largest economy on the African continent worth about $300bn and could be an engine of growth. But SA's growth is stymied by its extreme inequality, which places a drag on growth, argues professor of economics, Leonce Ndikumana of the University of Massachusetts, Amherst. One challenge facing the SA economy is that it is a typical capitalist economy where the proceeds and the gains from growth basically accrue mostly to capital. The owners of capital get...
Saliem Fakir - The Democratic Alliance (DA) released its "Working for Change, Working for Jobs" economic plan for South Africa a week ago. Where the ANC's economic plan lacks a united front and coherence - as demonstrated in a recent ANC policy conference - the DA hopes to capture the public imagination with its own image for the future and by taking the gap created by a faltering ANC. Where the ANC is mesmerised by the virtues of the state, the DA is mesmerised by the virtues of the...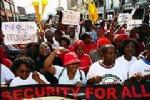 Leonard Gentle - Truly, we live in crazy times. What are we to make of the ongoing spats in the ANC? Are these really about nationalists versus communists? What are we to make of the nationalist, Julius Malema, and his BEE friends fighting for the nationalisation of the mines? All this while Malema also tries to get his nationalist buddy, Fikile Mbalula, to replace the communist, Gwede Mantashe, as Secretary General of the ANC in 2012. In the meantime, in order to distance themselves from such a heinous...
Ebrahim-Khalil Hassen - Imagination is absent in the conventional spaces of South Africa's economic growth path. Conventional wisdom equates increasing economic growth to around 7%, as an important target. In political speak, the growth target is of course a "necessary" and not a "sufficient" condition. What it In fact does is reflect orthodoxy. This policy stance is premised on the fiction that we can grow ourselves out of a situation of high unemployment, poverty and inequality. The...