Keyword: economic development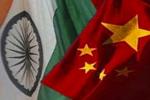 Richard Pithouse - There's a new buoyancy in certain circles following Jacob Zuma's announcement of an impressive programme of infrastructural development. In a country that has seemed to be drifting rather aimlessly in the icy waters of the global economy, it's no surprise that a more decisive posture from the President, backed up with lots of concrete plans, is animating renewed optimism. And in a moment in which the wheel of history is steadily bringing down the influence of the old imperial powers as it...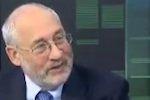 Editor's Note: To hear Stiglitz's views on South Africa joining the BRICS group of emerging economies as well as his thoughts on nationalization in South Africa, watch part two of this interview here. *** World renowned economist and Nobel Laureate Professor Joseph Stiglitz was in South Africa this week participating in a meeting of the Economic Advisory Panel, which he is a member of. Stiglitz also gave a public lecture at the Reserve Bank in Pretoria on Monday, 17 January...
Saliem Fakir - While they may fight on the shop floor and often agree on little, in a rather strange twist of relations between business and the labour unions, they seem to agree on one key macro-economic policy issue, i.e., on the question of the rand's value. Both want a lower rand in order to boost the order books for our locally manufactured goods. A joint statement by South Africa's three top unions and manufacturers was issued on the 10 of May 2010. The statement called for...