Keyword: religion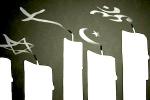 In much of the Western world, fewer and fewer people believe in religion. It's possible that in a generation, there simply won't be religion across Europe and large sections of North America, Australia and Asia. That's not necessarily a problem. But it's worth thinking about why people made up religion in the first place and what we're doing with the needs and longings that led them to do so. The debate between believers and atheists usually goes nowhere. The...
Pierre de Vos - It is not always easy to hold an unpopular or minority view. It is even more difficult to hold a minority view on the emotive subject of religious belief and organised religion. When you happen to be a vulnerable and impressionable child, indoctrinated by parents and subjected to relentless peer pressure, it becomes even more difficult to hold any opinion of your own on the matter. It is for this reason that the right of children not to believe in a specific God or in specific religious...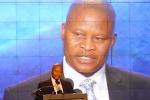 Dale T. McKinley - In a democracy worthy of the name, no specific belief, conscience, thought, opinion or religion has special legal or societal status. As captured in the equality clause of South Africa's Bill of Rights, "everyone is equal before the law", wherein "equality includes the full and equal enjoyment of all rights and freedoms". Those rights and freedoms encompass the political, civil, legal, environmental, social, economic and cultural. Simply put, all of our...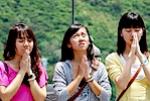 World-famous primatologist and author of The Bonobo and the Atheist, Frans de Waal, argues that human morality is not imposed from above but instead comes from within. Human morality is older than religions. Religions have only been around for 2,000 – 3,000 years, but our ancient ancestors functioned within a moral system a hundred thousand years ago, or more. They had rules about how you should behave, what is fair and unfair, caring for others, and so on -- all of these tendencies...
Dale T. McKinley - God (of the Christian variety) runs deep in the veins of the ANC. Ever since its founding conference in 1912 was opened by a prayer and the singing of Enoch Sontonga's Christian anthem - 'Nkosi Sikele' i-Afrika ('God Bless Africa') - and ended with the election of a leadership dominated by Christian preachers/theologians, the ANC has, with varying degrees of intensity and application, embraced and invoked its and its leaders 'special'...
Jon O'Brien - As Pope Francis settles into his new role, he has a perfect opportunity to remould the Vatican's relationship with the rest of the world. A great place to start would be at the United Nations, where the Vatican, through an entity known as the Holy See, has special powers granted to no other religious institution. The Holy See's powers at the United Nations were on full view this week and last at the 57th session of the Commission on the Status of Women (CSW) in New York. There,...