Keyword: Zwelinzima Vavi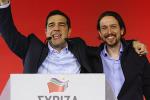 Fazila Farouk - Analysts argue that the expulsions of Zwelinzima Vavi and Numsa from Cosatu, by a faction sympathetic to President Jacob Zuma, have clear consequences for a major re-alignment of labour in South Africa. Perhaps more importantly it forces to the fore significant consequences for the re-alignment of politics in South Africa. Numsa, the radical metalworkers' union, is in fact hosting a "Conference for Socialism" this very week to determine whether the ground in South Africa...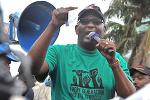 Steven Friedman - If that well-worn cliché about never wasting a crisis applies to anything, it is the labour movement today. Contrary to some current rhetoric, the movement does not need to return to what it was: it needs to become something different. Deepening tensions in Cosatu, which saw the departure of the National Union of Metalworkers (Numsa) and now general secretary Zwelinzima Vavi, have inevitably conjured up nostalgia for its past. As the Cosatu central executive abandons internal...
Jane Duncan - How important are leaders to South Africa's politics? Should they be allowed to make or break organisations? Two recent events held last month have thrown up these questions: Numsa's United Front Assembly, held in Kempton Park and the Economic Freedom Fighters' (EFF) first elective Peoples' Assembly in Mangaung. In the case of the United Front, Ranjeny Munusamy lamented the absence of controversial Cosatu general-secretary, Zwelinzima Vavi. She argued that his...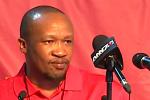 Leonard Gentle - The decision of the National Union of Metalworkers of South Africa (NUMSA) to cut ties with the African National Congress (ANC) has received poor analysis. Comment has tended to focus on the possibility of a new political party in 2019 or whether all this means that Zwelenzima Vavi will get his job back. As such, the greater significance of the biggest trade union in the country throwing in its lot with a growing movement in opposition to the neo-liberal order, and thus to the left of the...
Frank Meintjies - The recent resignation by NUMSA president Cedric Gina is another rip in the fabric of the trade union federation, COSATU. Given that a breakup of COSATU will weaken labour's voice as a counterpoint to the strength of capital and the state, this development again raises the question as to what is to be done to save the situation. By now, all those who follow current affairs are familiar with the features of the split. The broad pattern harks back to COSATU's formation. The...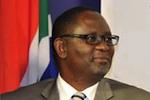 Following Zwelinzima Vavi's suspension from Cosatu, Patrick Bond, Director of the Centre For Civil Society at the University of KZN argues that Vavi's predicament is also linked to an ideological conflict in the trade union federation, which could potentially lead to the establishment of a workers' party. On the one side, he argues, "We have a very interesting situation where a more socialist-oriented bloc within the trade union, especially NUMSA, have worked closely with...