Keyword: Arctic
Conn Hallinan - One hundred and sixty-eight years ago this past July, two British warships - HMS Erebus and HMS Terror - sailed north into Baffin Bay, bound on a mission to navigate the fabled Northwest Passage between the Atlantic and the Pacific oceans. It would be the last that the 19th-century world would see of Sir John Franklin and his 128 crew members. But the Arctic that swallowed the 1845 Franklin expedition is disappearing, its vast ice sheets thinning, its frozen straits thawing. And once...

A Russian court has ordered eight Greenpeace International activists be held in custody for two months over a protest against offshore drilling in the Arctic. In addition, Vladimir Putin's government is holding in custody the Arctic Sunrise, Greenpeace's command ship. The ship was seized by armed members of the Russian Coast Guard after Greenpeace activists tried to board an offshore oil platform as a protest against drilling for fossil fuels in the fragile environment of the...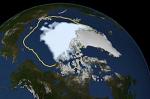 Scientists announced recently that Arctic sea ice has officially reached its minimum extent for the summer, shrinking to 5.1 million square kilometers. That's significantly higher than last year's record low of just over 3.4 million square kilometers. This fact has led conservative news outlets to suggest that worries about global warming and melting ice are overstated. Climate denialists are no doubt thrilled by this news, but astronomer Phil Plait argues that these claims...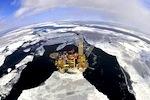 Al Jazeera's Fault Lines looks at the potential environmental impact of resource extraction in the Arctic, and what that might mean for the people who live there. The UN has imposed a 2013 deadline for the submission of scientific claims to the Arctic seabed. It is the precursor to a resource boom which would see Canada, the US, Russia, Norway and Greenland all attempt to exploit the region's resources. These Arctic countries are desperately mapping out their territories so they can tap...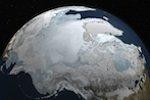 Subhankar Banerjee - Will the Obama Administration Allow Shell Oil to Do to Arctic Waters What BP Did to the Gulf? Bear with me. I'll get to the oil. But first you have to understand where I've been and where you undoubtedly won't go, but Shell's drilling rigs surely will -- unless someone stops them. Over the last decade, I've come to know Arctic Alaska about as intimately as a photographer can. I've been there many times, starting with the 14 months I spent back in...
Saliem Fakir - A low carbon future is slowly in the making. A lot rests on the way in which the global geopolitical situation resolves itself in the next decade. There are some signposts of where things are likely to go. All of this is happening, in the backdrop of negotiations for a global deal on climate change. As the demand for energy grows so will the competition for the last remaining reserves of fossil fuels. One will see a distinct Asia-Pacific emphasis, accounting for 87% of growth in...