Keyword: public finances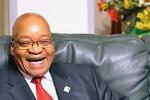 Dale T. McKinley - If you hadn't already noticed the ever-expanding waistlines of most of our politicians – a tell-tale sign of a political class feeding feverishly at the public trough - then you might have missed the latest bulging of their other 'stomach', salaries. Following enabling recommendations from the 'Independent Commission for the Remuneration of Public Office Bearers', President Zuma signed off on the most recent salary hike for the country's national...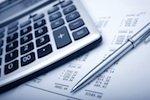 Ebrahim-Khalil Hassen - Do government departments pay any attention to what the auditor general recommends? How our government manages its finances is an issue that always stirs up a huge amount of emotions and public debate. Unfortunately, for South Africans, improving public finance management adheres to the adage "one step forward, two steps back." Each year, the Auditor-General (AG) conducts an audit of the expenditure of government departments. Despite the fact that few departments receive wholly...