Keyword: national identity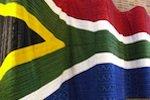 Dale T. McKinley - Beneath all the recent debates, polemics and general noise around the state of the South African nation, the character and content of nationalisation and issues of national identity and pride centred on the upcoming Soccer World Cup lays a fundamental problem which is rarely discussed or even acknowledged -- the acceptance and embracing of the ideology of nationalism. Why is this a problem though when such acceptance appears as both 'natural' and 'realistic'...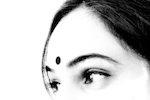 Imraan Buccus - One hundred and fifty years ago the first indentured Indians were brought to South Africa to work in sugar cane fields. They were soon joined by 'passenger Indians' who came of their own free will to trade. The indentured Indians were not the first Indians to be brought to South Africa. On the contrary, a significant number of Indians were brought to the Cape Colony as slaves, but their descendents became part of the groups classified as White and Coloured under apartheid. But,...
Saliem Fakir - The death of Eugene Terreblanche and the racial rousing that Malema stokes, brings out from the underbelly of racial and ethnic discord, the remnant question - can we ever be a nation? Terreblanche's death and these war songs also come at a time when the world will soon be descending upon South Africa to witness our multiplicity of tongues, religions, races, natural beauty and the conspicuous divide between rich and poor, as they feast their eyes on a spectacular display of the...