Keyword: philanthropy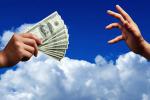 It is predicted that trillions of dollars of wealth will be transferred to the hands of a new generation of philanthropists in the next half-century. "It's the biggest inter-generational transfer of wealth that we've ever seen. (And) so much of what happens in the future will depend on what the rising generation of major donors (now in their twenties and thirties) will become. Will they do things very differently from the previous generation?", asks Caroline Hartnell of...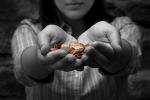 Alexander O'Riordan - Last week South African NGO, The Institute for Democracy in Africa (Idasa) announced its closure for lack of funds. Many have asked how this could happen when donor funding to South Africa is at a ten year high? Participating donors report their financial disbursements to the OECD as part of a coordination and anti-corruption mechanism. Using the OECD QWIDS database, one can see that in 2011, donors reported $1.2 billion in disbursements to South Africa with $90 million (around R820...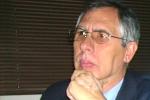 Alexander O'Riordan - In a March 26 press statement, the Executive Director of The Institute for Democracy in Africa (Idasa), Paul Graham, announced that the venerable South African democratisation and rights organisation would be closing. Idasa has been in existence for over twenty years, played an important role at the end of apartheid and is a major loss to civil society in South Africa. However, it is also important internationally. Idasa is one of the widely recognised African democratisation and rights...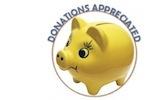 Everything the donating public has been taught about giving is dysfunctional, says AIDS Ride founder Dan Pallotta. Too many nonprofits, he says, are rewarded for how little they spend -- not for what they get done. Instead of equating frugality with morality, he asks us to start rewarding charities for their big goals and big accomplishments (even if that comes with big expenses). In this bold talk, he says: Let's change the way we think about changing the world. © TED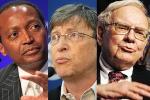 Glenn Ashton - Warren Buffett has pledged to give away the bulk of his fortune to philanthropic causes. Bill and Melinda Gates are prominent benefactors. In South Africa, Patrice Motsepe has joined the club. Russia has Vladimir Potanin. These individuals are part of a wealthy class of philanthropists who assist causes close to their hearts. Philanthropy is a strange beast, readily defined, more difficult to ring-fence and impossible to control. Founded upon altruism it becomes invariably entangled with...
Robert Miller - Book: Small Change - Why Business Won't Save the World Author: Michael Edwards Publisher: Berrett-Koehler Reviewer: Robert Miller Michael Edwards spent years working for such organizations as Oxfam International, Save the Children, and the World Bank. Before writing Small Change: Why Business Won't Save the World, he directed the Ford Foundation's Governance and Civil Society program. With this knowledge and expertise, Edwards challenges the notion that...