Keyword: budget

Following the announcement of the 2012 budget speech on Wednesday, February 22, SACSIS' Fazila Farouk, spoke to Wits University Economist, Seeraj Mohamed, about President Jacob Zuma's now well-known infrastructure development program aimed at job creation, which received much budgetary support from our finance ministry. We do need to spend on infrastructure, says Mohamed, the question, of course, is are we spending enough and are we spending in the right areas. Within the budget speech,...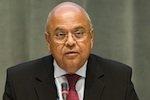 Ebrahim-Khalil Hassen - Debates on the national budget have been called "noisy." Budget 2011 has been particularly noisy, as the sheer number of voices responding to the budget has increased, as has the complexity of the arguments being made. This is a healthy development as it strengthens democracy, and ensures that government becomes accountable and society focuses not only on criticisms, but also alternatives. The central challenge for government is not only to detect the signal through this...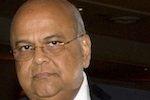 Ebrahim-Khalil Hassen - What is to be done? Minister Pravin Gordhan asked the question in his inaugural budget speech. There was a slight pause after he asked the question. He then broke from the written text to say, "Some of you will know where that comes from." The obvious reference was to the title of a political and theoretical article written by Lenin, and in so doing suggestive of a leftist orientation to the budget. Minister Gordhan then went on to eloquently explain the exemplary objectives that...
Ebrahim-Khalil Hassen - The previous Minister of Finance, Trevor Manuel, always peppered his budget speech with humorous advice received as part of his "Tips for Trevor" campaign. As Minister Pravin Gordhan unveils his inaugural budget speech what would a set of "Pointers for Pravin" be? Judging by his Medium-Term Budget Policy Statement speech in 2009, the South African public should also remember that Minister Gordhan is likely to make a point or two of his own. In many ways Minister...