Keyword: socialism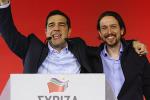 Fazila Farouk - Analysts argue that the expulsions of Zwelinzima Vavi and Numsa from Cosatu, by a faction sympathetic to President Jacob Zuma, have clear consequences for a major re-alignment of labour in South Africa. Perhaps more importantly it forces to the fore significant consequences for the re-alignment of politics in South Africa. Numsa, the radical metalworkers' union, is in fact hosting a "Conference for Socialism" this very week to determine whether the ground in South Africa...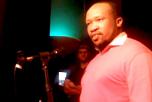 Glen Ford - He strode to the microphone with a sash around his neck, a gap in his front teeth, and a socialist vision for South Africa's future on his lips. "All over the world, the vast majority continue to languish in poverty," because of a class of people that "do not produce value, but take for themselves the surplus value that the working class produces," said Irvin Jim, the 45 year-old general secretary of his nation's largest union, NUMSA, the National Union...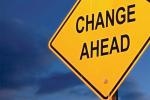 Saliem Fakir - Economic crises always present opportunities to rethink the conventional economic model whatever hue it may take. Some of these debates are raging at the World Economic Forum at present. South African debates on economic policy matters are out of touch with the emergence of fresh thinking amongst mainstream economists in different parts of the world. Those who follow John Maynard Keynes examine his ideas with a fresh pair of eyes and those that defend the tradition of the trio of...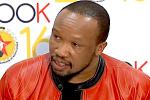 Jane Duncan - At its special national congress last month, the National Union of Metalworkers of South Africa (Numsa) took a significant decision not to support the ruling African National Congress (ANC) in the next elections. Numsa is the largest union affiliated to the troubled Congress of South African Trade Unions, and its clout is considerable, so its decision is a turning point for the country's politics. Numsa supports socialist ideas and, as a result, at the congress, it resolved to...
Howard Zinn was a giant on the American left and best known for his 1980 non-fiction novel, "A People's History of the United States," which rewrote American history from the perspective of the poor and dispossessed. The dissident author and political activist died on 27 January 2010 at the age of 87. His book was made into a documentary, "The People Speak," by well known actor Matt Damon (executive producer) and debuted on the History Channel in December 2009....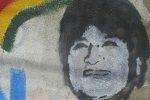 Benjamin Dangl - Bolivian President Evo Morales was re-elected on Sunday, December 6th in a landslide victory. After the polls closed, fireworks, music and celebrations filled the Plaza Murillo in downtown La Paz, where MAS supporters chanted "Evo Again! Evo Again!" Addressing the crowd from the presidential palace balcony, Morales said, "The people, with their participation, showed once again that it's possible to change Bolivia… We have the responsibility to deepen and accelerate...