Keyword: mobile communication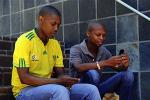 Jane Duncan - Most South Africans are aware of the public spat between South Africa's largest cellphone operators, MTN and Vodacom, on the one hand, and the smaller cellphone operators and the Independent Communications Authority of South Africa (Icasa) on the other. The spat relates to Icasa's attempt to bring down the cost of communications by gradually reducing the Mobile Termination Rates, or interconnection rates, through regulations. These are the rates that one network operator...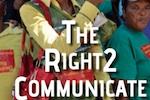 A new communications campaign launched by the "Right to Know Campaign" (R2K) is putting on its list of demands, free basic cellphone airtime and short message services (SMS or text services). Fazila Farouk of SACSIS spoke Dr. Dale McKinley, a representative of the R2K campaign, about this new campaign and the rationale underpinning it. He told her that South Africans are being exploited. South Africa has the sixth highest cellphone charge rates in the world. Cellphone companies...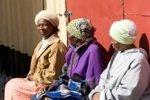 Jane Duncan - "All shall call." This phrase was popularised by Pallo Jordan in the mid 1990's, and became a catchphrase of telecommunications transformation in South Africa. It echoed the idea espoused by Jordan at the Plenipotentiary meeting of the International Telecommunications Union (ITU) that access to telecommunications was a right, not a privilege. A snap survey of telecommunications usage by residents of Grahamstown points to just how foreign these concepts are today. It also points to...