Keyword: torture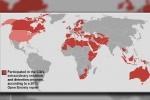 Snatching people off the streets. Hanging people from the ceiling. A man freezing to death alone on a concrete floor. This is the story of how the United States used its position to cajole, persuade and strong-arm 54 other countries to take part in the CIA's post-9/11 campaign of secret detention and torture. The Open Society Justice Initiative has released a 216-page report, "Globalising Torture" that exposes the extent of detentions and torture carried out in the name of...

What we're seeing now in the media is the justification of torture and a rehabilitation of the CIA in four new films, argues Michael Ratner, President Emeritus of the Center for Constitutional Rights in New York and Chair of the European Center for Constitutional and Human Rights in Berlin, as he talks about Zero Dark Thirty, Manhunt, Fargo and Green Zone. Ratner was at the recently held Sundance film festival where, Manhunt, the movie about the killing of Obama Bin Laden, received a standing...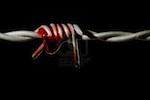 With the British High Court's judgement that a group of Kenyans can claim damages from the British government for abuses suffered during the Mau Mau rebellion, and on-going enquiries into the abuse of "terror suspects" in the War on Terror, the Frontline Club hosts a panel of experts to discuss Britain's record on involvement in the use of torture. The panel includes, Ian Cobain, author of the new book, Cruel Britannia: A Secret History of Torture. What constitutes torture and...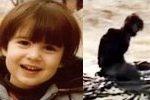 Democracy Now - In their first extended interview, the parents of John Walker Lindh, Marilyn Walker and Frank Lindh, join Democracy Now to tell their son's story. Lindh was born in Washington, DC in 1981. At the age of sixteen, he converted to Islam. In 1999, Lindh left the United States for Yemen to study Arabic and the Koran. He later traveled to Pakistan and then to Afghanistan, before 9/11, where he received military training from the US-backed, Taliban-run Afghan Army to fight against the...
Friday, 3 July 2009, was International Day of Support for Victims of Torture. In light of the occasion, the Real News Network asked, "Just how is the Obama administration holding accountable, people who tortured?" Paul Jay interviews Michael Ratner, President of America's Centre for Constitutional Rights, to answer the question. Ratner says that the Obama administration's scorecard on holding people accountable for torture is very bad. The administration has performed poorly on...