Keyword: Internet freedom

Comedian John Oliver now has his own comedy show on the HBO channel. This week Oliver tackled the issue of "net neutrality", as encroaching corporate (and government) control over the internet threatens to reduce internet freedom. Oliver takes this grave issue – he calls it "boring" – and turns it into a hilarious sketch that educates the public about a threat we ignore at our peril. Net neutrality refers to all data being treated equally on the internet,...
Jane Duncan - One year ago today, The Guardian newspaper published National Security Agency (NSA) spy Edward Snowden's revelations about mass surveillance in the US. Digital activists are marking this day by launching a 'reset the net' campaign to encourage internet users to take back the internet from the spies and to make it secure for use: a campaign that has received Snowden's endorsement. Other forums have taken place recently, focussing on the broader principles that should...

South Korea is planning to implement a new bill that would regulate video games as a controlled substance, like drugs or alcohol. According to government data, 11% of Korean youth and 6% of adults are addicted to the Internet, and 61% of those addicts use the web for online gaming. Many argue that authorities have drawn the wrong conclusion from this data and fail to see what might have caused the addiction in the first place. Korea's gaming bill is backed by fifteen...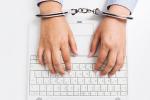 WikiLeaks has published the secret text to part of the biggest U.S. trade deal in history, the Trans-Pacific Partnership (TPP). For the past several years, the United States and 12 Pacific Rim nations have been negotiating behind closed doors on the sweeping agreement. A 95-page draft of a TPP chapter released by WikiLeaks on Wednesday details agreements relating to patents, copyright, trademarks and industrial design, showing their wide-reaching implications for Internet services, civil...

The US government says it must be able to fight against piracy and cyber attacks. And that means imposing more restrictions online. But proposed legislation could seriously curb freedom of speech and privacy, threatening the internet as we know it. Can and should the internet be controlled? Who gets that power? How far will the US government go to gain power over the web? And will this mean the end of a free and global internet? Fault Lines looks at the fight for control of the web, life in...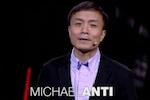 Chinese blogger, Michael Anti, provides some humorous and fascinating isights into life on the Chinese Internet, which he refers to as the China-net. The Chinese government has complete control over the Internet - all servers are in Beijing. But despite the high levels of censorship, the Internet in China is no dull and lifeless space. For every single international Web 2.0 service that was blocked by the Chinese government, the people of China created their own alternative. For example,...