Keyword: Goldman Sachs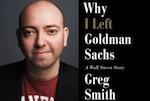 A Storm of controversy followed ex-Johannesburger Greg Smith after his very public resignation from Goldman Sachs on 14 March 2012 when the New York Times published his resignation letter. Smith's book, "Why I left Goldman Sachs", has recently been released and its not being well received by the investment and securities firm or its corporate media backers who are engaged in a full-frontal character assassination of the ex-Goldmanite. For more on this story, read...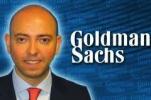 Ex-Johannesburger, Greg Smith, is a Goldman Sachs executive that sent ripples through establishment circles with his whistle-blowing op-ed, published in the New York Times on Wednesday 14 March 2012 about why he resigned from the investment bank at the centre of the 2008 financial crisis. The op-ed titled, "Why I Am Leaving Goldman Sachs" was published on Smith's last day at the firm. It is a damning critique of the unaccountable greed-fueled corporate culture at Goldman Sachs, a...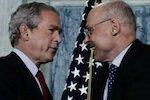 In the first episode of Meltdown, we hear about four men who brought down the global economy: a billionaire mortgage-seller who fooled millions; a high-rolling banker with a fatal weakness; a ferocious Wall Street predator; and the power behind the throne. The crash of September 2008 brought the largest bankruptcies in world history, pushing more than 30 million people into unemployment and bringing many countries to the edge of insolvency. Wall Street turned back the clock to 1929....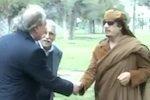 Investment bank, Goldman Sachs gambled away more than a billion dollars that Libya had invested in it. The company and the dictator Muammar Gaddafi were firm financial friends in 2008. Goldman offered Gaddafi the chance to become a huge shareholder in the company - but only after losing US$1.3bn of Libya's sovereign wealth fund in just a few months in a bet on European banks and energy companies whose stocks plunged. When the fund nearly emptied, Goldman offered to recoup losses in...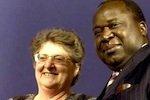 Glenn Ashton - Economic pundits are by their nature economic optimists – they talk up the game, they look on the bright side and they dismiss negative perspectives and doom and gloom talk about any economic downsides. This is quite understandable. Their careers are after all utterly reliant upon the continued growth of capital, on increased profitability and on positive economic sentiments. Consequently they sing the praises and extol the health of the dominant economic system. But the question is,...

Watch part two of this interview here. While Goldman Sachs agreed to pay $550 million to resolve a civil fraud lawsuit filed by the US Securities Exchange Commission, Goldman has not been held accountable for many of its other questionable investment practices. A new article in Harper's Magazine examines the role Goldman played in the food crisis of 2008 when the ranks of the world's hungry increased by 250 million. Amy Goodman and Juan Gonzales of Democracy Now...