Keyword: American presidential election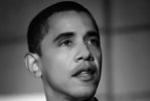 Fazila Farouk - Every once in a while, a miracle cuts through unyielding adversity to deliver a moment of hope. Barack Obama's ascension to America's highest office is one such momentous miracle in our world's history. Who would have thought that America was ready to elect a black president? The Reverend Jesse Jackson, for one, certainly seemed overwhelmed as he stood among the Chicago victory crowd, tears streaming down his face. Like many of us who have willed Obama's victory for so...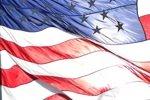 Robert Jensen and Pat Youngblood - We have nothing against voting. We plan to vote in the upcoming election. Some of our best friends are voters. But we also believe that we shouldn't make the mistake of thinking that the most important political moment in our lives comes in the voting booth. Instead, people should take politics seriously, which means asking considerably more of ourselves than the typical fixation with electoral politics. First, we won't be coy about this election. Each of us voted for Obama in...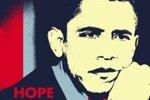 Ron Jacobs - When I got on the bus last April after Barack Obama's primary victory in North Carolina, the conversation was naturally enough about that victory. Despite its southern location, the town I live in -- Asheville, NC -- is known for its liberal politics and social tolerance. Consequently, the overriding tone was one of exuberance. Young black men and older veterans of the desegregation struggles of the 1960s smiled knowingly at each other. Indeed. one fellow said to...
The final debate between American presidential candidates is over. Analysts say Obama gained the confidence of independent voters. Here's a summary of candidate's responses to key issues such as the economy, tax cuts, healthcare, education, energy, foreign policy, Columbia and 'Sarah Palin'.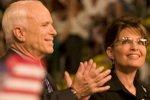 Steven Rosenfeld - Editors Note: You may also be interested in reading Top Ten Most Disturbing Facts and Impressions of Sarah Palin Is it ethical to support Sarah Palin? Five Reasons the World Wants Obama to Win How Obama Lost the Election Deepak Chopra - Obama and the Palin Effect and The world's verdict will be harsh if the US rejects the man it yearns for ********** Alaska Gov. Sarah Palin accepted the 2008 Republican vice-presidential nomination Wednesday night in a confident and insistent address...
Dan Hazen - New Yorker magazine hit the newsstands with a shocking cover -- a caricature of Barack and Michelle Obama depicting the presidential candidate in a turban, fist-bumping his wife who has a machine gun slung over her shoulder, while the American flag burns in the fireplace. The cover is shocking in that it depicts the Obamas in bizarre, caricatured images and associations that reflect the very stereotypes with which the conservatives, particularly Fox News, have been trying to frame both...