Keyword: water

New data from NASA claims that a third of the world's water reservoirs are running low and numerous causes, including climate change, are being implicated. Twenty-one of the world's 37 aquifers are past the tipping point of being sustainable. The most troubled areas are closest to the equator. However, the ones holding the most negative balances are the Arabian aquifer and the Indus Basin. According to this report from RT, scientists, governments and households around the world...
Scott Thill - "I don't consider this an environmentalist point of view; I'm just a human who is scared shitless of the future," says the director of the new film "Patagonia Rising." Set in South America's breathtaking Andes landscape, the visually sweeping new documentary Patagonia Rising bills itself as a frontier story of water and power. But both its frontier and its story nevertheless belong to anyone on the planet that needs water to live. We are countless compared to the...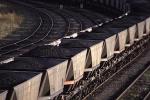 Glenn Ashton - Significant developments in the energy sector are underway in western Limpopo because of the extensive coal resources in that region. Besides Eskom's massive Medupi power station, near the existing Matimba power station, there are several other mega-projects in the pipeline. The question is whether these are sustainable or in some cases, even viable. Other developments in the area include expanding the massive Exxaro Grootgeluk mine, which supplies Matimba and Medupi, as well...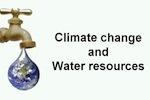 Michelle Pressend - One of the major threats stemming from climate change is increased water scarcity. The South African government's National Climate Change Response White Paper released in October this year argues, "Based on current projections, South Africa will exceed the limits of economically viable land-based water resources by 2050." This projection is extremely worrying considering millions of South Africans do not have access to water and sanitation. South Africa's...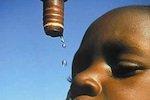 Maude Barlow - Recently, I had the honour of speaking at a fundraiser for the victims of the famine in the Horn of Africa, organized by local health-care providers Dr. Farook Hossenbux and his nurse and partner Geri Hossenbux. Speakers included a representative from Doctors Without Borders, local groups raising money for the cause and local artists. Several mentioned the phenomenon of "donor fatigue" in this case and puzzled about why it was so hard to raise money for a crisis threatening as many...
Glenn Ashton - It is appropriate that Cape Town has been selected as the designated global focal point for this year's UN sponsored World Water Day on the 22nd of March. South Africa faces serious threats from its increasingly scarce water supplies. We are one of the world's most water-stressed nations and have much in common with many other regions and nations around the world such as Australia, the south-west of the USA and north-west China. South Africa provides the ideal context for this...